Xenophon's Retreat. Greece, Persia, and the End of the Golden Age.
Gebraucht
Zustand Antiquarian
Verkäufer
Scrinium Classical Antiquity
(Aalten, Niederlande)
Anzahl:

1
Belknap Press of Harvard University Press, Cambridge (Mass.), 2006. 1st ed. XIII,248p. Original half cloth with dust wrps. Nice copy. 'This is a time to be reading and teaching Xenophon, and not simply because of a recent wave of scholarly interest. Xenophon and the rest of the Greeks in the pretender Cyrus's army formed their ranks for the Battle of Cunaxa somewhere near the present location of Baghdad International Airport. Early plans for the current administration's invasion of Iraq included a program of infiltration with the code name 'Anabasis'. (What on earth were they thinking?) As America and Europe go over old ground in our struggle to keep and clarify core values in conflict with the Islamic world, it is worth remembering that, as Robin Waterfield reminds us, 'Orientalism . . . is the child of panhellenism' (p. 198). The Anabasis is a good place to begin understanding the Greek and thus Western way of inventing the East and defining ourselves through contrast, and sometimes conflict, with it. Waterfield's book is a good place to begin understanding the Anabasis. On the armature of Xenophon's narrative Waterfield sculpts a readable, accurate recounting of the Greek march up-country and the retreat after Cunaxa. Digressions on hoplite warfare and chapters on 'Greeks and Persians' and 'Xenophon and His Times' supply background and context for Cyrus's expedition and the Greek campaign and accommodate Waterfield's intended reader, who has only a sketchy knowledge of Greek history. (Those with more specialized knowledge may disagree on points like Waterfield's presentation of the shield signal at Marathon (p. 34) or the Peace or Peaces of Kallias (pp.56-57), but at no point will the naive reader be seriously misled, and, if he or she is curious, Waterfield has provided sound notes and an annotated bibliography.) Waterfield knows that Xenophon wrote the Anabasis some thirty years after the events that it describes, and he reads Xenophon's work as a story of gradual disillusionment with youthful hopes and as a counter to the panhellenist, aggressive propaganda of fourth-century authors and politicians like Isocrates (pp.206-208). I wish I had known this book when I read the Anabasis with my students in the fall of 2006. When I read it again in 2007, my students will learn much from Waterfield's accessible introduction.' (LEE T. PEARCY in Bryn Mawr Classical Review 2007.07.41). Antiquarian. Buchnummer des Verkäufers 35342
Über diesen Titel:
Inhaltsangabe:
In The Expedition of Cyrus, the Western world's first eyewitness account of a military campaign, Xenophon told how, in 401 B.C., a band of unruly Greek mercenaries traveled east to fight for the Persian prince Cyrus the Younger in his attempt to wrest the throne of the mighty Persian empire from his brother.
With this first masterpiece of Western military history forming the backbone of his book, Robin Waterfield explores what remains unsaid and assumed in Xenophon's account?much about the gruesome nature of ancient battle and logistics, the lives of Greek and Persian soldiers, and questions of historical, political, and personal context, motivation, and conflicting agendas. The result is a rounded version of the story of Cyrus's ill-fated march and the Greeks' perilous retreat--a nuanced and dramatic perspective on a critical moment in history that may tell us as much about our present-day adventures in the Middle East, site of Cyrus's debacle and the last act of the Golden Age, as it does about the great powers of antiquity in a volatile period of transition.
Just as Xenophon brought the thrilling, appalling expedition to life, Waterfield evokes Xenophon himself as a man of his times?reflecting for all time invaluable truths about warfare, overweaning ambition, the pitfalls of power, and the march of history.
Über den Autor: Robin Waterfield has recently published a new translation of Xenophon's Anabasis. He is also the author of Athens: A History and has translated works by Euripides, Plutarch, Herodotus, Aristotle,Plato, and
other works by Xenophon.

"Über diesen Titel" kann sich auf eine andere Ausgabe dieses Titels beziehen.
---
Bibliografische Details
Titel: Xenophon's Retreat. Greece, Persia, and the ...
Zustand: Antiquarian
Zahlungsarten
Zahlungsarten, die dieser Verkäufer akzeptiert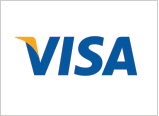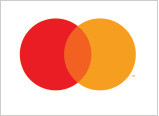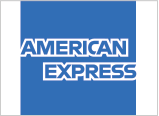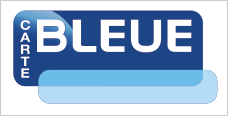 Vorauskasse
PayPal
---
AbeBooks Verkäufer seit 18. September 2013
Verkäuferbewertung

---
Geschäftsbedingungen:
Right of withdrawal
You have the right to withdraw from this contract within 14 days without giving any reason.
The withdrawal period will expire after 14 days from the day ¿on which you acquire, or a third party other
than the carrier and indicated by you acquires, physical possession of the goods.
To exercise the right of withdrawal, you must inform us: Scrinium Classical Antiquity,
Hollenberg 13, 7121 MC Aalten, tel. +31 543 452757, sales@scrinium.nl
of your decision to withdraw from this con...
[
Mehr Information
]
Versandinformationen:
We ship our books either by Dutch Post NL or by German Deutsche Post / DHL, depending the costs and / or the shipping time, or the value of the books in question. We attempt to handle orders as rapidly as possible, usually within 48 (working day) hours. When ordering books that are not in stock, customers are kindly requested to allow for a slight increase in delivery time. In such cases up-to-date shipping information will be regularly supplied to the customer by email. In the case of increased delivery time the customer will be under no obligation to go through with the purchase; the book will only be ordered with the consent of the customer. Consent being given, the customer cannot cancel his/her order. New books are partly in stock, partly to be ordered from publishers. We are connected to a large number of publishers and distributors, established both in the Netherlands and abroad.
Anbieterinformationen: Scrinium Classical Antiquity, member of the Dutch Association of Antiquarian Booksellers (NVvA - ILAB), stands for a specialized stock of new, secondhand and antiquarian books about Classical Antiquity. The main theme of our books is Classical Antiquity: texts and commentaries, translations, archeology, philosophy, travel, history, mythology, books for young people, philology, law, reception of classical motives in Middle Ages, Renaissance and our own time and neo-Hellenika (conptemporary Greece), and many more subjects. A more modest quantity of our books concerns countries, civilisations and religious movements on the edges of the classical world: e.g. Egypt, Middle East and Early Christianity. New books are partly in stock, partly to be ordered from publishers. We are connected to a large number of publishers and distributors, established both in the Netherlands and abroad.