Sympathy for the Devil: An Angela Bivens Thriller
Gebraucht
Zustand Very Good
Hardcover
Verkäufer
Robinson Street Books, IOBA
(Binghamton, NY, USA)
Anzahl:

1
0609608495 Very good. Clean text. Email for further information. Quality, Value, Experience. Media Shipped in New Boxes. For further information or scans please call or email. Buchnummer des Verkäufers BINGX8328919
Über diesen Titel:
Inhaltsangabe:
Be careful what you wish for . . .
FBI Special Agent Angela Bivens has just won a hard-fought racial and sex discrimination lawsuit against the Bureau. She should be euphoric -- all she ever wanted to be was a field agent. But the women she filed the suit with have fled the Bureau, leaving Angela alone to deal with her cynical, ultrapolitical superiors. They throw her a bone by sending her to help the befuddled and apathetic D.C. police solve two seemingly unrelated cases -- the brutal murder of two teenage girls and the macabre, ritualized executions of rival drug dealers.

The cops see the victims as routine casualties of a drug war, but Angela begins to uncover a far more extensive network of horrors. The threads seem to lead right from the case files into her personal life and her hot, burgeoning love affair with Trey Williams, a well-connected D.C. lawyer, scion of an elite family, or, as her girlfriends call him, the "black JFK Jr." Although Trey is everything a woman could want, he is also shackled with a heroin-addicted twin brother nicknamed Pluto who is obsessed with myths and the occult and is fast becoming Angela's prime suspect in this wave of shocking murders.

After she saves the life of a fellow officer in a shoot-out, Angela becomes the FBI's golden girl, a media-anointed local hero. But is the FBI setting her up for an even bigger fall? She can't trust her superiors. She can't trust her boyfriend. Faced with the hard facts and following her gut instincts, Angela feels that she has no choice but to solve these cases and avenge the innocent victims on her own.

Played out against a vivid and realistic portrait of Washington -- from the halls of Congress and swank gathering places of the city's African American elite to the gritty, mournful streets where gang warfare remains a fact of life --

Sympathy for the Devil introduces a remarkable new crime-fighting heroine whose struggle to reconcile the pulls of love and duty, ambition and self-doubt makes this an utterly compelling thriller. Fans of Grace Edwards and Valerie Wilson Wesley, whose stories feature strong African American women, and all readers looking for a riveting page-turner in the style of Patricia Cornwell or Thomas Harris will welcome this impressive debut novel from Christopher Chambers.
Auszug. © Nachdruck mit Genehmigung. Alle Rechte vorbehalten.: 1

Friday . . . Three Weeks After Labor Day, 1999

The Spartans of East Anacostia Senior High School whipped the Ballou High Knights by three touchdowns. Now the bleachers were dark and empty, the scoreboard lights dim. And when the victory howls and good-bye hugs ebbed, lingering Spartan marching band members and cheerleaders departed the shadowy school parking lot, leaving their cohort, Tamika McGarry, standing all alone.

Tamika had signed up for the Pep Squad as a means of breaking out of her shyness, and for breaking into one of East Anacostia's premier cliques. Being a cheerleader meant you had value. Damn important in a world that reminded you daily that you had no value. Getting the veteran cheerleaders to warm up to her had been slow going, however. Yet Tamika told herself to be patient. She gaped up at the crescent moon. Tamika's mother, dead four years that July, once lullabied her only daughter with a pledge that the Lord would always watch over her with an eye as bright and vast as a full harvest moon. But tonight, all Tamika saw was a pale squinted eye obscured by a milky gauze of clouds.

Lemme go find Cassandra's triflin' ass, Tamika thought as she clutched at her own shoulders to suppress the inner chill, an' we can catch the number 33 down Alabama Avenue . . . home. Safe. Well, maybe not altogether safe, as ?home? sometimes meant late-night gunfire between competing covens of street dealers. At least it was safer than a deserted high school parking lot. So Tamika called out to Cassandra Brown.

For the past thirty minutes, Cassandra'd been trying to vamp up a ride home. Cassandra deemed herself a diva, and divas didn't ride the number 33 Metrobus--not with its passenger manifest of winos and late-shift minimum wagers. So she was leaning hard into the open passenger-side window of an Isuzu Rodeo parked at the school lot's entrance. DMX's lurid chants rocked the SUV's woofers; the rear half of Cassandra's body swayed to the beat like a metronome. Her bright white cheerleader uniform--tunic, miniskirt, and boots--shimmered against the Rodeo's dull matte finish.

Tamika's eyes fixed on Cassandra's panties, freshened by the damp wind. Tamika knew that the pooh-butt gangstas in the Rodeo were drooling over what was in those draws. Cassandra had back--and breasts--aplenty, and the cheerleader uniforms she and Tamika were wearing only accentuated what nature had given them both. Tamika's daddy always lectured: Never, ever get into a car with someone you didn't know. Not with all these wanna-be playahs and junior thugs profiling in their suped-up rides, flashing mad loot at any teenage girl who caught their eye. Some girls would jump in, for a thrill. This was benignly called "car-hopping." Being treated like a princess meant a trip to the computer arcade at Iverson Mall for an evening of Zelda or Donkey Kong, then grubbing at TGI Friday's. Yet a lot of girls ended up in jail for what their Prince Charmings had stashed under the front seat or in the trunk. And Tamika knew of one who had been sucked into the night, then spit out into a Dumpster a week later. Naked. Cut. Shot. Pale as that crescent moon. Yvette . . .

Cassandra finally unglued herself from the window and leered at Tamika through her stiff bangs. Tamika popped a filmy jawbreaker bubble and flipped her braids off her shoulders. She reminded Cassandra that they couldn't hang late; scholarship exams started promptly at nine o'clock in the morning. Four years of college money was at stake--and that meant a ticket out of Southeast D.C. Cassandra was unmoved, so Tamika tried jogging Cassandra's loyalty to a boy named Darryl Wiggins.

"He still love you, Cassie," she insisted. "An' he played his heart out ta-night. You oughta go home an' call him."

Just as second thoughts began to congeal in Cassandra's brain, a young man wearing a hooded Phat Farm anorak around his neck like a cape emerged halfway from the Rodeo's passenger window. He was James "Jimmy" Torry. He whistled his impatience to the girls; he didn't want to be parked there any longer than he had to. From one end of the block, down to Alabama Avenue, sat a column of idling cars packed with bodies squirming to Ginuwine's sex ballads. But what rattled Jimmy was an authentic "hoopdy"--a rusted old Buick Regal customized with red fluorescent lights lining the chassis. At the wheel was a young man wearing a red bandanna. He was a scout for the Suitland Bloods: the real home team.

Obscured by a bus shelter, another car waited. A station wagon. Its driver didn't study the girls with the glower of a rival gangbanger. No, he stared in openmouthed hunger.

Cassandra had her own pangs to feed. Inside the Rodeo were nineteen-year-old men, with cash. Not boys. Soldiers in the Branch Avenue Crew, who had entered the Bloods' backyard. But they also had the almighty dap: respect, worth, prestige. Tonight meant escape from empty days and listless evenings spent inside a public housing complex ironically named the Marcus Garvey Village. Despite two years on the honor roll, college was as much of a mirage to Cassandra as the glowing monuments across the Anacostia River.

"Ain't nuthin' bad happen on a car-hop," Cassandra declared to Tamika, but then her voice softened. ?Not since Yvette disappeared.? But the voice sharpened once more. ?I'm wid these boys whether you come or not, Mikki. You my girl or what??

Tamika scanned her boots pensively, her mind recalling her father's admonitions, the scholarship test . . . Yvette's face the last time she saw her. Yet those voices and images all dissolved with that one little question: ?You my girl or what?? Cassandra was Tamika's only ?popular? friend. It was she who had cajoled Tamika into being a cheerleader. Okay, so maybe these brothers didn't look all that shady. A quick bite at Friday's, a couple of quarters' worth of Donkey Kong, and then home to bed, right? Besides, Cassandra needed looking after--her mouth had gotten her into trouble ever since the two girls were in elementary school together. So Tamika was game. After all, she and Cassandra were teenagers. Confident in their own indestructibility.

Cassandra giggled. ?Yeah--you my girl!?

Visibly annoyed by his compatriots' obsession with high school pussy, the Rodeo's driver, Dante ?Bam? Walters, punched his thigh to the beat of the angry poetry blasting from his speakers. Jimmy persuaded Bam to unlock the doors anyway. Cassandra jumped in the front, straight onto Jimmy's lap. Tamika peered into the vehicle's rear compartment. The map light's glint revealed empty bottles of St. Ides Special Brew; the silver-gray upholstery was stained and dotted with food crumbs. Tamika slid in, frowning. The young man in the backseat, D'Angelo ?Pooh? Atwell, raised his wraparound Oakleys to gawk at Tamika's bare thighs and the rise of her breasts under her uniform.

Once Tamika pulled the rear door shut, something metal rapped the driver's window. A woman in a blue uniform greeted Bam's innocent grin. Officer Sheila Burnett of the Washington Metropolitan Police Department's Seventh District branded the Rodeo's male occupants with her flashlight beam. ?Y'all don't go to this school. . . . Y'all don't need to be with sixteen-year-old girls. And this car is illegally parked.?

?Aw, hold up," Bam protested as he brandished his license and registration. "This ain't no 'car.' This here a twenty-eight-thousand-dollah sport utility vehicle, and it's all mine. They wid us voluntarily, an' there ain't no brew or reefer in here.?

Burnett sighed, then showed her notepad to Bam and Jimmy. She'd written down the Rodeo's license plate number. ?See that? If anything happens to these girls . . .? She backed away from the SUV.

Tamika whispered a new round of reservations into Cassandra's ear while Pooh's eyes probed her body. Cassandra told her to stop being a punk, even though Cassandra herself felt an acidic twinge in her stomach and heard the tiny voice in her head saying maybe she should get the hell out of the Rodeo. Cassandra blinked, wondering why she wasn't heeding that voice. Too late. The Rodeo peeled out onto Pennsylvania Avenue, S.E.

A set of headlights followed discreetly.

Pooh produced three squat cigars--?blunts?--from the pocket of his boxy leather jacket. To prove she was no little girl, Cassandra intercepted a blunt and took a drag. The fortified marijuana and cheap tobacco triggered an explosion of coughs.

Jimmy laughed and said, ?Slow yo'roll. We goin' bust soma this pretty soon.? Jimmy dangled a little brown vanilla extract bottle in front of her. ?We makes much cheese offa this shit. Even them punk-ass Bloods wanna deal with our supply!?

Cassandra rubbed her smoke-stung eyes; she knew damn well that stuff was ?love boat.? Liquid PCP. Common sense finally seized her. ?Y'all crazy? Y'all can just drop me an' my fren' off right down at th'bus stop, then.?

Jimmy wasn't smiling anymore. ?Bitch, don't play . . .?

?Niggah whatchew call me??

Tamika sprung forward. ?Whatchewall doin'? Cassie??

Pooh spied Tamika's tight white panties as she leaned up. He thrust his arm under her skirt. Tamika screamed and wheeled around to slap him, but Pooh clamped a viselike grip on her waist. Then came the sharp sound of Tamika's tunic ripping under Pooh's paws.

Cassandra lunged for the emergency brake lever and gave it a good yank. The Rodeo spun off the road, kicking up a spray of gravel. When the vehicle finally skidded to a stop, Bam slammed his forearms on the steering wheel and shouted at Pooh and Jimmy: ?Fuck y'all two dumb muvfuckas! I tole you we didn't have time for this shit! That cop got my plate number!?

Tamika thrashed in Pooh's arms, shrieking, ?An' she gonna a...
"Über diesen Titel" kann sich auf eine andere Ausgabe dieses Titels beziehen.
---
Bibliografische Details
Titel: Sympathy for the Devil: An Angela Bivens ...
Verlag: Crown
Erscheinungsdatum: 2001
Einband: Hardcover
Zustand: Very Good
Zahlungsarten
Zahlungsarten, die dieser Verkäufer akzeptiert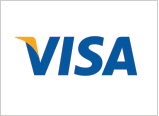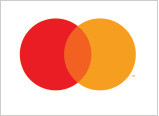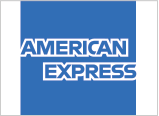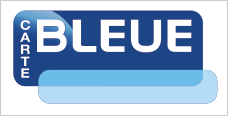 Money Order
Bar
PayPal
---
AbeBooks Verkäufer seit 31. Dezember 1996
Verkäuferbewertung


Heritage Bookseller
AbeBooks Mitglied seit 1996
---
Geschäftsbedingungen:
Robinson Street Books, 184 Robinson Street, Binghamton, NY 13904
Email: info@robinsonstreetbooks.com Phone: 607-217-4328 Within USA: 800-
572-4416 Contact: Rhett Moran
All books are guaranteed to be as described. Books are returnable within 2
weeks. Please notify us before returning a book. All items are offered
subject
to prior sale. ALL AUTOGRAPHS ARE GUARANTEED AUTHENTIC, and if found
otherwise, may be returned by original purchaser, for full refund without
time limit. We accept ALL MAJOR CRE...
[
Mehr Information
]
Versandinformationen:
Shipping: Media Mail Shipping: $4.49 first book, $1.00 each other. Priority
$7.50 first book $3.00 each other. Some books and sets added postage required.
Anbieterinformationen: Our offices and warehouse are located in Binghamton NY. All of our available books are on-line. We are not open to the public. Local buyers may make appointment to pick up items at our warehouse.