Spacings - of Reason and Imagination. In Texts of Kant, Fichte, Hegel.
Verlag:
Chicago, The University of Chicago Press, 1987
Verkäufer
The Time Traveller's Bookshop Ltd.
(Skibbereen, CORK, Irland)
Anzahl:

1
20 cm x 13,5 cm. XVI, 177 pages. Original Softcover. Very good condition with only minor signs of external wear. Some occasional underlining and some very few annotations by Prof. Parkes in fine pencil (erasable). From the library of philosopher Graham Parkes. With his name on the front free endpaper John Sallis (born 1938) is an American philosopher well known for his work, in the tradition of phenomenology. Since 2005, he has been the Frederick J. Adelmann Professor of Philosophy at Boston College. He has previously taught at Pennsylvania State University (1996–2005), Vanderbilt University (1990–1995), Loyola University of Chicago (1983–1990), Duquesne University (1966–1983) and the University of the South (1964–1966). Sallis is well known for his work on imagination and his careful readings of Plato. He has also written on phenomenology, Martin Heidegger, Jacques Derrida, Immanuel Kant, Johann Gottlieb Fichte, Georg Wilhelm Friedrich Hegel, and Friedrich Nietzsche, among many other figures and topics. He is the founding editor of the journal Research in Phenomenology. (Wikipedia). Buchnummer des Verkäufers 42714AB
Über diesen Titel:
Inhaltsangabe:
By applying the tools of deconstruction to crucial texts of German Idealism, John Sallis reveals the suppressed but essential role of imagination in even the most ambitious attempts to represent pure reason.

Sallis focuses on certain operations of "spacing" in metaphysics?textual lapses and leaps in which reason is displaced or suspended or abridged. In the project of establishing priority of reason, such operations can appear only in disguise, and Sallis reveals the play of imagination and metaphor that masks them. Concentrating on what has been called the closure of metaphysics, he examines texts in which the suppression of spacing would be carried out most rigorously, texts in which even metaphysics itself is seen as only an errant roaming, a spacing that must still be secured, to be replaced by a pure space of truth. And yet, in these very texts Sallis identifies outbreaks of spacing that would disrupt the tranquil space of reason. Rather than closure, he finds an opening of reason to imagination.

Sallis's reading of a metaphorical system in the Critique of Pure Reason reveals a fissuring and historicizing of what would otherwise be called pure reason. Next he traces in Fichte's major work as well as in several lesser-known texts a decentering from reason to imagination, which he characterizes as a power of hovering between opposites and beyond being. Sallis then returns to the Critique of Pure Reason to expose, in relation to the famous question of the common root of reason and sensibility, a certain eccentricity of reason. Proceeding to the Critique of Judgment, he traces a divergence of sublime nature away from that supersensible space of reason to which Kant would otherwise assimilate it?a withdrawal toward an abyss. Finally, Sallis turns to Hegel's Encyclopedia, supplementing his reading with previously unknown notes from Hegel's lectures on those sections dealing with imagination; his reading of those sections serves to expose, within the most rigorous reduction of spacing in the history of metaphysics, an irrepressible and disseminative play of imagination.
"Über diesen Titel" kann sich auf eine andere Ausgabe dieses Titels beziehen.
---
Bibliografische Details
Titel: Spacings - of Reason and Imagination. In ...
Verlag: Chicago, The University of Chicago Press
Erscheinungsdatum: 1987
Zahlungsarten
Zahlungsarten, die dieser Verkäufer akzeptiert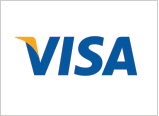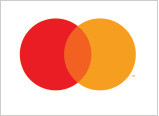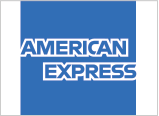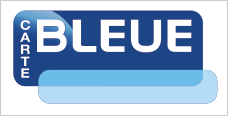 PayPal
Rechnung
Banküberweisung
---
AbeBooks Verkäufer seit 27. Mai 2008
Verkäuferbewertung

---
Geschäftsbedingungen:
All items offered are subject to prior sale. Prices are quoted in Euro. Deliveries are made at purchaser's expense and risk. The invoice amount is payable on receipt without delay and deduction. The books remain our property until the full amount has been paid. All disputes which may arise are subject to Irish law. Cork will be the place of jurisdiction. From customers unknown to us we request payment in advance. You may choose creditcardpayment via the secure abebooks-payment-option.
Versandinformationen:
Right of Withdrawal ¿ Return Policy
You have the right to withdraw from your online purchase (by phone or mail order) within 14 days.
This period expires 14 days after the day you received your goods. However, if this period expires on a non-working day, your deadline is extended till the next working day. You can choose to withdraw from your order for any reason within this timeframe - even if you simply changed your mind. To exercise your right of withdrawal, you must unequivocally inform The Time Traveller¿s Bookshop of your decision to withdraw from the purchase. You can do this, for example, by adding a written statement to the goods that you are returning by post, by calling us or sending and e-mail. It is not enough to just send the goods back. If needed, please ask for a model withdrawal form and we will send it to you immediately per email. The Time Traveller¿s Bookshop will give you a refund within 14 days from receipt of your withdrawal notification, but we can delay refunding our customers if we have not received the goods back or evidence that you have sent them back. This refund will also include any shipping charges you paid when you made your purchase. However, we may charge you additional delivery costs if you specifically requested non-standard (express) delivery. You will have to pay the costs of returning the goods to The Time Traveller¿s Bookshop.
The customer has to bear the cost of sending the goods back during the 14 day- period.
Anbieterinformationen: Specialized in collections of rare and scientific books - Smaller collections of literature, arts Rare Books on Philosophy, History, Irish History, Travel, Original Manuscripts, Signed Books etc. etc.