Sacrifice
Verlag:
Bantam Press, U.K., 2008
Gebraucht
Zustand: Very Good
hardcover
Verkäufer
PsychoBabel & Skoob Books
(Didcot, OXON, Vereinigtes Königreich)
Anzahl:

1
---
local_activityBei weiteren Verkäufern erhältlich
---
Some creasing to the back, spine and inside flaps of the dust jacket. One of the first pages is loose, but it doesn't affect the text. Otherwise pages are clean, bright and tight. Buchnummer des Verkäufers 203817
Über diesen Titel:
Inhaltsangabe:
Moving to remote Shetland has been unsettling enough for consultant surgeon Tora Hamilton; even before the gruesome discovery she makes one rain-drenched Sunday afternoon . . . Deep in the peat soil of her field she is shocked to find the perfectly preserved body of a young woman, a gaping hole in her chest where her heart has been brutally removed.
Three rune marks etched into the woman?s skin bear an eerie resemblance to carvings Tora has seen all over the islands: in homes she has visited, even around a fireplace in her own cellar. As she uncovers disturbing links to an ancient Shetland legend, the unfriendly detective, her smooth-talking boss and even her own husband are at pains to persuade her to leave well alone.
Is their concern genuine? Perhaps, for when terrifying threats start rolling in like the cold island mists it seems someone wants Tora out of the picture, once and for all.
Rezension:
About the Author ~ Sharon Bolton
Born in Lancashire, Sharon Bolton trained as an actress and a dancer, has performed at the Edinburgh Fringe Festival and has a degree in drama and an MBA. She pursued a successful career in PR and marketing, but her career break to start a family enabled her to write her first novel, Sacrifice , which has been inspired by her fascination with British traditional folklore.
Sharon lives near Oxford with her husband and young son.
Exclusive Amazon.co.uk Interview with Sharon Bolton

What is Sacrifice about?
Set on the remote Shetland Islands, Sacrifice begins with the discovery of a woman's mutilated body. A gaping hole appears where her heart has been cut out; runic symbols have been carved into her flesh and her uterus has barely recovered from childbirth.
Tora Hamilton, consultant obstetrician on Shetland, uses her position at the local hospital to access information denied to the police and, in doing so, uncovers a terrifying pattern of missing women and disturbing links to ancient legends. There are dark secrets being guarded on Shetland but, one by one, Tora sees those she loves and trusts turn away from her, until she is entirely alone.
What inspired you to write it?
I had an idea for a story based on a woman, who desperately wanted to be pregnant, conceiving a child that would bring about her death. In my local library I came across the Shetland legend of the Kunal Trows: a race of supernatural males who prey upon their human neighbours. It had enough similarity to my own idea to catch my attention and I started to think how it might work as a modern-day thriller.
Who are your literary influences?
If I ever write my masterpiece, it will have an opening line like those of Dick Francis and a first chapter on a par with John Grisham's . The prose will be so perfect readers might suspect it has been written by Thomas Harris and the twists and turns of the plot will make Dan Brown weep. The characters will as finely drawn as Jane Austen's and it will be more atmospheric than a work by Dickens in his darkest mood. Oh, and when he gets to th! e end, Stephen King will say to himself, "How on earth did she think of that?"
If you could recommend just one "must-read book" to anyone, what would it be and why?
This is a close-to-impossible one, so no apologies for choosing the obvious. JRR Tolkein's Lord of the Rings – thriller, adventure story, romance, fantasy, epic – has pace, suspense, excitement, characters you can love, the age-old battle of good v evil and an earthy love of food, beer and all things humble. Peter Jackson's wonderful films brought the story to millions but, as is always the case, there's so much more to be found in the books.
What top tips do you have for anyone looking to write their first book?
Trust your instincts when choosing your story; and then polish that text until it gleams. There really is no substitute for hard work.
Reviews for Sacrifice

'S. J. Bolton will not have endeared herself to the natives with this splendidly crafted, deeply disturbing first novel, unless it is by doing wonders for the tourist industry. Sacrifice is almost a 21st-century Stepford Wives having Rosemary's Baby for The Wicker Man . . . This debut novel will deservedly be a bestseller . . . just a whiff of testosterone short of a masterpiece'. The Times
A really creepy plot based on one of the Shetland Islands' nastier legends . . . The combination of folklore and forensics works well, and the story grabs from the very beginning and holds on tight. Literary Review
Masterly… gripping. Literary Review
'A dazzling debut in thriller-writing: fast paced, gripping and full of atmosphere. Classic Fm
This eerie tale had me so hooked I was reading it through the night . . . brilliantly written and carefully crafted. Peterborough Evening Telegraph
Sacrifice belongs firmly in that specialist category "spooky crime" and could best be described as CSI-meets-The Wicker Man. The setting is the wild and lonely Shetland Islands, an ancient Norse legend is involved and there is enough forensic pathology, both animal and human, to keep fans of Patricia Cornwell happy . . . Sharon Bolton grabs the reigns and steers it home by cranking up the suspense with a skill which is remarkable for a first novel. Birmingham Post
Sacrifice is a real find. The Shetland setting is beautifully evoked, the complex plot is adroitly handled, and - best of all - S.J. Bolton has created an entirely believable and different heroine. At the heart of the book is Tora Hamilton, a contemporary woman absorbing the pressures of career and relationships, strong-minded - indeed bloody-minded a lot of the time. Her honesty and awareness of her own failings make her a mesmerising character to follow through the dark corridors of the sometimes gruesome story. I very much look forward to S.J. Bolton's next book. Simon Brett, crime writer
Fairy legends associated with island races are fascinating – and none more so than the Kunal Trows of the Shetlands . . . Sharon Bolton has hit the ground running in this debut novel'. Nottingham Evening Post
'Sacrifice is an intense, fast paced thriller with numerous wonderful twists and turns that confound the reader throughout. Crimesquad.com
Some authors start their careers on a slow note: Sharon Bolton hits the ground running. How long does it take to realise this is one of the good ones? On page two, I had an idea that S. J. Bolton could plot. And she can, like the best . . . Sacrifice makes a great start to 2008. Shotsmag
'...scary late night reading and riveting stuff. The plot twists and turns like a snake trying to wriggle free, only at the very end does the author enlighten us as to the exact details of the gruesome truth . . . This is an unmissable, un-put-downable debut novel from S J Bolton . . . I haven't seen this level of talent in a new writer for some years – it's bloody brilliant.' The Truth About Books
"Über diesen Titel" kann sich auf eine andere Ausgabe dieses Titels beziehen.
---
Bibliografische Details
Titel: Sacrifice
Verlag: Bantam Press, U.K.
Erscheinungsdatum: 2008
Einband: hardcover
Zustand: Very Good
Zustand des Schutzumschlags: Good
Auflage: First Edition.
Art des Buches: Used
Zahlungsarten
Zahlungsarten, die dieser Verkäufer akzeptiert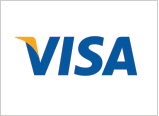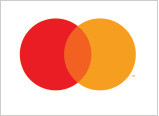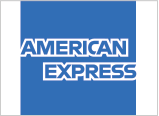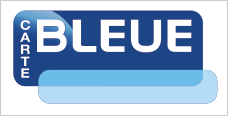 PayPal
Bankwechsel
Banküberweisung
---
Verkäufer PsychoBabel & Skoob Books
Adresse:
Didcot, OXON, Vereinigtes Königreich
AbeBooks Verkäufer seit 6. Oktober 2003
Verkäuferbewertung

---
Geschäftsbedingungen:
To pay by PayPal, just paste this link into your browser: paypal.me/PsychoBabelSkoob PsychoBabel Books in Oxfordshire and Skoob Books in London (Russell Square Tube) are solely owned by Chris Edwards, 56b Jubilee Avenue, Milton Park, Abingdon Oxfordshire. OX14 4RX. Prompt dispatch on clearance of payment. If any doubt about condition of book in addition to that described please e-mail or call. PsychoBabel & Skoob Books 56b Jubilee Avenue, Milton Park Abingdon, Oxfordshire OX14 4RX Telephone 0123...
[
Mehr Information
]
Versandinformationen:
We post every weekday! All shipping quotes are based on fast efficient service with the best possible packaging.
Standard charge is based on average weight of books - about 0.9Kg. Heavy items (over 1.5Kg) may require extra postage depending on destination. We'll e-mail you if necessary.
Anbieterinformationen: To pay by PayPal, just paste this link into your browser: paypal.me/PsychoBabelSkoob PsychoBabel Books in Oxfordshire and Skoob Books in London (Russell Square Tube)are run and owned by Chris Edwards operating as a sole trader. We have bought all our books and take great care with the storage and listing of each one. As well as over 107,000 listings we have nearly 100,000 in our London shop and probably five times as many awaiting attention in the warehouse. We have been selling with a five-star rating continuously sine 2003 on AbeBooks. PsychoBabel and Skoob buy from private individuals and prestigious libraries. We are NOT 'barcoders' but dedicated book lovers, offering an excellent service. We enjoy receiving phone calls and we handle each order individually. We dispatch our orders daily and accommodate customers all over the world. Our wonderful packaging is not charged for. Please email or call with any queries or requests for photos.