Renato Meneghetti. Il Corpo Come Tempo. il Corpo Come Luogo. Radiografie.
Verkäufer
Libro Co. Italia Srl
(San Casciano Val di Pesa, FI, Italien)
Anzahl:

1
A cura di Gillo Dorfles. Coordinamento di Matteo Smoltiza. Saggi di Manlio Brusatin, Gillo Dorfles, Italo Zannier. Milano, 2003; ril., pp. 224, 50 ill. b/n, 170 ill. col., tavv. col., cm 24x28. This volume deals with one of the most original and most interesting creative moments in Renato Meneghetti's career: the Radiografie (x-rays). Beginning in the eighties the cycle of Radiografie is the cycle of cycles, because the conquests of each cycle are resumed and become the building blocks of a tower that becomes taller and taller. Nevertheless the Radiografie are not simply a sum total of what has gone before: they are more, incomparably more. Up to 1981 Meneghetti's art possessed that dignity which was common to much Italian Avant-garde painting: it was well executed, curious and interesting, but nothing more to place it above a state of aurea mediocritas. Suddenly, however, there was a break-through in artistic sensitivity, his artistic antennae extended, homed in on death, observed it lucidly. Sharply focused, we could say, he photographed it. Death, like life, is to be found within the body; everything is accomplished within that cage of flesh sustained by bone Meneghetti discovered that the x-ray plate could portray himself as he had never seen before, could take him outside of himself and allow him to investigate inside that other limitless universe: no longer the universe that lies before our eyes, no longer the universe that unfolds in the human mind. Meneghetti transports the x-rayed image onto the coloured canvass. He illuminates or shrouds parts changing the texture of its colours with alcohol. Composed of but a few lines, supported by extremely reduced chromaticity or richly coloured to the point of aestheticism, these Radiografie place their stress on the body, beyond a doubt the most engaging theme of the last century's closing years from Louise Bourgeois to Lucian Freud. Meneghetti uses new means and places us before the issue of health: the mutations of our bodies through disease and through medical science that has gradually come to consider us as guinea pigs; it is not clear to what end. Meneghetti, however, is far from being merely topical': Death's smile echos within the dark cavities of these bodies, in this race that despite all the test-tube sheep of the universe thanks be to God, we are destined to lose. Indeed beyond there is a light of which painting can be the supreme prophesy. (Ludovico Maria Ragghianti) Renato Meneghetti (1947), after his early artistic activity during the sixties which was presented by artists and friends such as Munari, de Chirico and Fontana and a series of competitions and early expositions, interrupted his relations with the art system, bought back almost all his works and now does not loan them except to public institutions and museums. Though he has a preference for painting he does not like exhibiting. *. Buchnummer des Verkäufers 135006
---
Bibliografische Details
Titel: Renato Meneghetti. Il Corpo Come Tempo. il ...
Verlag: Skira
Erscheinungsdatum: 2003
Zahlungsarten
Zahlungsarten, die dieser Verkäufer akzeptiert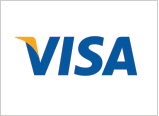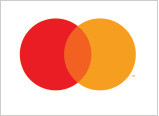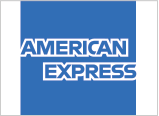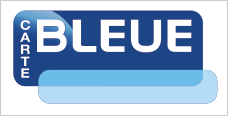 ---
Verkäufer Libro Co. Italia Srl
Adresse:
San Casciano Val di Pesa, FI, Italien
AbeBooks Verkäufer seit 25. Februar 2000
Verkäuferbewertung

---
Geschäftsbedingungen:
We accept Visa, Mastercard, Paypal.
Buyer will pre-pay book cost and shipping. Buyer should select the method of shipping.
Returns policy: In order to be eligible for a refund, you must return your item to us in the same condition you received it, and the return must be postmarked within 30 days of shipment.
When writing to us to arrange for its return, please be as descriptive as possible regarding the problem with the merchandise.
If you receive an item that is different to what was described,...
[
Mehr Information
]
Versandinformationen:
Le spedizioni avvengono esclusivamente con corriere espresso.
Le tariffe variano a seconda della località, del peso e delle dimensioni.
Anbieterinformationen: Nata nel 1992, Libro Co. Italia è oggi un'azienda leader nella distribuzione libraria e vendita online che annovera tra la propria clientela le più importanti istituzioni (biblioteche, istituti specializzati) e musei italiani, americani ed europei, nonché gallerie d'antiquariato e collezionisti di fama mondiale. Nel tempo, l'azienda ha notevolmente incrementato sia il catalogo che la gamma delle attività offerte e oggi propone servizi di: - distribuzione e promozione libraria Italia ed estero - logistica - vendita a librerie - fornitura a biblioteche - vendita al dettaglio - importazione libri stranieri - gestione e vendita remainders - ricerca e vendita libri rari/esauriti - pubblicazione di libri e periodici Per garantire la massima affidabilità in questi servizi, ogni singola procedura e attrezzatura è stata testata per ottenere un altissimo grado di efficienza. I punti di forza di Libro Co. Italia sono infatti: - strutture informatiche all'avanguardia - base dati ampia, aggiornata e attendibile - servizio informazione preciso e puntuale - condizioni di vendita altamente concorrenziali - servizio evasione ordini veloce ed affidabile - gestione personalizzata clienti - sito web veloce e con interfaccia intuitiva L'organico di Libro Co. Italia è guidato dagli stessi soci, affiancati da un team che comprende esperti in storia dell'arte, personale specializzato, impiegati amministrativi, tecnici informatici e magazzinieri, tutti con esperienza pluriennale nel campo della distribuzione libraria.