Relentless Growth: How Silicon Valley Innovation Strategies Can Work in Your Business
Verlag:
Free Press, New York, 1997
Gebraucht
Zustand Very Good
Hardcover
Verkäufer
Robinson Street Books, IOBA
(Binghamton, NY, USA)
Anzahl:

1
0684834464 First edition. Very good no dust jacket. Quality, Value, Experience. Media Shipped in New Boxes. For further information or scans please call or email. Buchnummer des Verkäufers BING7818986
Über diesen Titel:
Inhaltsangabe:
The Achilles heel of every company is creating growth through new products and services-- a herculean challenge that must be met continuously, relentlessly, year in and year out. The antidote to this deficiency, argues high-tech expert Christopher Meyer, is to establish a "growth attitude", as Silicon Valley firms do, by making a sharp distinction between the innovation process and the operating pressures managers face daily. Drawing on fifteen years as an educator, researcher, and consultant in Silicon Valley, the world's oldest, most advanced, and most successful knowledge-based economy, Meyer presents a brilliant model for balancing these challenges based upon the actual strategies of explosive Silicon Valley growth machines. At the same time, he demonstrates how the Silicon Valley approach to growth and innovation has worked in companies far beyond the Valley, such as Procter & Gamble, Honeywell, and Ford Motor Company. Leaders must promote and diffuse the growth attitude throughout their firms, Meyer contends, showing how Valley leaders generate and spread competitive paranoia, get every employee focused externally, flatten and blur organizational boundaries, set "stretch" goals, and above all, find, nurture, and promote bright people with passion and motivate them with "skin".
With Meyer's "loose-tight" approach to new product and service development, executives and managers will be able to establish a creative environment without losing sight of risk management and cost control. Unlike other books, "Relentless Growth" lays out a focused, five-part model for integrating innovation and operations comprising: (1) the role of leadership in creating an organizational attitude for growth, (2) strategic alignment, (3) the innovation process and development paradigm, (4) the application of predictive and balanced metrics, and (5) the people, who are the most important ingredient in any innovation process. By focusing on the role that leadership plays in the innovation process, Meyer paves the way for companies to compete effectively while maintaining a vibrant creative culture.
Auszug. © Nachdruck mit Genehmigung. Alle Rechte vorbehalten.:
Chapter 1
Knowledge
The Motherlode of Value
Have you ever received one of those birthday cards that plays "Happy Birthday" when you open it? You probably chuckled and then casually threw it away without realizing that you just discarded more computing power than existed in the entire world prior to 1950! This seemingly simple product signals what growing through innovation is all about.
For about three dollars (not adjusted for inflation), you get an absolute marvel of innovation. The hardware alone is astounding. The card uses a long-lasting miniature battery that relies on complex chemical reactions to provide power and ensure a long shelf life. A microswitch triggers a computer that's half the size of a postage stamp, programmed with music, and attached to a miniature speaker. All this is secured by a strong, lightweight adhesive to recycled paper stock that might have started its life as the front page of a metropolitan newspaper (and will probably be resurrected to a third life when your trash is picked up later this week). The complete set of knowledge required to create this product did not exist ten years ago, yet this inexpensive product exemplifies how sophisticated even the simplest products have become.
Impressed yet? There's more. What good is this magical birthday card, after all, if you can't put it into your loved one's hand? If you're as forgetful about birthdays as I am, you're going to need what amounts to a personal delivery service -- someone who'll come to your office, get the card, and ensure it gets halfway around the world in a single day. As you probably know, Federal Express, UPS, or Airborne Express all provide this "personal" service. In addition, if you want to check where the card is any time after it's picked up, you can call a toll-free number or even access the shipper's computer directly through the Internet. The service is as amazing as the product!
In this new world, the boundaries between products and services fade rapidly. Just as bricks have little value without mortar to hold them together, today's most advanced products are held together by a mortar composed of equally advanced services. The combination transforms stand-alone products like our birthday card into a seamless, value-rich solution.
Before we leave this compelling yet simple example, don't think that our birthday card and delivery service are just for the affluent, or only available in Silicon Valley. You can buy and send this card from anywhere in North or South America, Europe, or Asia. Next year, the same product will undoubtedly cost less, sing longer and louder, and perhaps be able to record your own voice. This is the new world of competition -- a fierce contest set in a truly global context, with more capable players, higher stakes, and vastly different rules of engagement from those that we have enjoyed to date.
In this chapter, I'll explain how knowledge has become the dominant component of customer value, and why this makes innovation a critical competitive requirement. As you will see, the new economy is led by those who create, find, and/or combine knowledge into new products, services, and distribution methods faster than their competitors. As their capability to create and combine new knowledge spreads across the globe, it creates new markets. The interaction between these trends sets up a powerful reinforcing cycle.
KNOWLEDGE AS THE SOURCE OF VALUE
It used to be that companies ventured offshore in search of raw materials -- or, more frequently, cheap labor. Raw materials (and the energy required to convert them) are less critical due to tremendous progress in process technology. Since the late 1970s, the amount of energy required to produce a given amount of GDP has fallen an average of 2 percent each year! Concurrently, the knowledge component of products and services -- and the brains required to produce and use them -- has increased dramatically in importance. Valley leaders like Sun Microsystems, Hewlett-Packard, and Intel today set a new standard, applying the same fervor to finding cheap knowledge that they previously used to search for cheap labor.
In the industrial age, competitive strength was determined by who had access to raw materials, cheap labor, and the capital for conversion. Large machines characterized the thinking, as well as the work itself. Employees were treated as parts (oiled by wages) that could be replaced if they broke. Work processes such as the assembly line were designed to constrain rather than exercise human capabilities; Henry Ford once asked in frustration, "How come when I want a pair of hands, I get a human being as well?" It was this mentality that eventually spawned unions -- when you treat people as machines, they eventually reach a point where they fight back. Piece-rate pay schemes fit neatly within the model by providing the faster "machines" with more pay. Machine-age thinking fit a machine-dominated world.
Knowledge work existed back then, too; it was called the boss. A machine needs direction, and that was the boss's job. As products and services became more complex, though, it became impossible for the boss to know every job detail or piece of equipment. For the equipment technology of today's service operations center or manufacturing facility, this complexity is even more overpowering. Nowhere has this been more evident than in Silicon Valley.
Transforming Sand into Knowledge
The historical foundation of the Valley's success is the semiconductor. On an eight-inch wafer of purified, molten sand are hundreds of chips, each the size of a thumbnail. Etched on each chip are lines and layers of alternating conductive and resistive materials that form complex electric circuits. Line width at the current state of the art is.25 microns, about one-quarter the size of a human hair. With transistor counts skyrocketing into the millions, these devices are just as difficult to design, test, and program as they are to manufacture. Each chip embodies hundreds of person-years of work and aggregated scientific knowledge.
The cost of a new wafer fabrication factory is more than $1 billion, but the raw materials (concrete, steel, plastic, copper, and so on) that make up the building and equipment inside don't add up to anywhere near that much. The high cost reflects the science that's embedded in the equipment. The skills required to run this equipment are equally sophisticated. Contrast the associate degree that the average wafer fabrication technician possesses to the educational level of farmers who moved to Detroit to work on Henry Ford's first assembly line.
All Knowledge Isn't the Same
To understand the impact of knowledge on value definition, creation, and delivery, we first have to expand our understanding of knowledge itself. When most people talk about knowledge, they're usually referring to explicit knowledge -- the kind that can be easily written down (for example, a chemical formula or an engineering schematic). Explicit knowledge is what you find in computer data banks, textbooks, and academic journals; once created, it is easily captured, distributed, and used by people other than the creator. While explicit knowledge can create a competitive advantage -- as in the case of a patent for a new technology -- its half-life is increasingly brief. Once we know something can be done, much less time and money is required to imitate, reverse engineer, or clone it than was needed to demonstrate its initial viability.
For example, after Intel spent $1 billion and more than a year to create its 486 microprocessor, Cyrix was able to produce a clone in approximately 18 months for just $10 million. The same thing happened with Apple's laser and Hewlett-Packard's inkjet printers. These products were the first to reach the market, but Apple quickly found itself facing comp
"Über diesen Titel" kann sich auf eine andere Ausgabe dieses Titels beziehen.
---
Bibliografische Details
Titel: Relentless Growth: How Silicon Valley ...
Verlag: Free Press, New York
Erscheinungsdatum: 1997
Einband: Hardcover
Zustand: Very Good
Auflage: 1st Edition
Zahlungsarten
Zahlungsarten, die dieser Verkäufer akzeptiert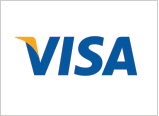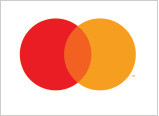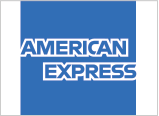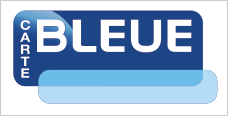 Money Order
Bar
PayPal
---
AbeBooks Verkäufer seit 31. Dezember 1996
Verkäuferbewertung


Heritage Bookseller
AbeBooks Mitglied seit 1996
---
Geschäftsbedingungen:
Robinson Street Books, 184 Robinson Street, Binghamton, NY 13904
Email: info@robinsonstreetbooks.com Phone: 607-217-4328 Within USA: 800-
572-4416 Contact: Rhett Moran
All books are guaranteed to be as described. Books are returnable within 2
weeks. Please notify us before returning a book. All items are offered
subject
to prior sale. ALL AUTOGRAPHS ARE GUARANTEED AUTHENTIC, and if found
otherwise, may be returned by original purchaser, for full refund without
time limit. We accept ALL MAJOR CRE...
[
Mehr Information
]
Versandinformationen:
Shipping: Media Mail Shipping: $4.49 first book, $1.00 each other. Priority
$7.50 first book $3.00 each other. Some books and sets added postage required.
Anbieterinformationen: Our offices and warehouse are located in Binghamton NY. All of our available books are on-line. We are not open to the public. Local buyers may make appointment to pick up items at our warehouse.