Nine Practices of 21st Century Leadership
Verlag:
Taylor & Francis Inc Jan 1900, 1900
Verkäufer
AHA-BUCH GmbH
(Einbeck, Deutschland)
Anzahl:

2
Neuware - 'Derived by analyzing some of the best contemporary writers and thinkers on leadership, the book describes leadership practices that anyone can apply to improve morale, productivity, and performance' --Cover description. 384 pp. Englisch. Buchnummer des Verkäufers 9781498720595
Über diesen Titel:
Rezension:
Gary DePaul?s comprehensive Nine Practices of 21st Century Leadership makes sense of the vast sea of leadership books. Written with both managers and scholars in mind, DePaul?s study situates?and demystifies?the language of leadership in systems thinking. In 15 well-organized and lucidly written chapters, the author builds a series of metaphors to explain the practices of expert managers?analyzing, detecting, guiding, nurturing and more. This book will change your thinking about leadership.
?Edwin Battistella, Ph.D., Author of Sorry about That: The Language of Public Apology

Gary has saved anyone with an interest in the topic of leadership a tremendous amount of legwork and created an incredible resource for leadership growth. The meta-analysis approach allows us to readily see patterns among leadership thought leaders and distills them into nine essential 21st century leadership practices. Most importantly, the rich assortment of examples, practices, and recommended actions provided are a tremendous asset to our development and growth as leaders. A note of caution: be prepared to see yourself and your own leadership assumptions and practices challenged (in a good way).
?Rick Rummler, President of The Rummler Group; Co-author of White Space Revisited: Creating Value through Process

In Nine Practices of 21st Century Leadership, Gary DePaul weaves together and builds on some of the best current writers and thinkers on leadership. The nine practices ? leadership in action ? are challenging, but Dr. DePaul makes them eminently approachable. Trying even a few of the practices can strengthen your leadership qualities, capabilities, and behaviors. There is insight and practical advice for all levels of an organization, from individual contributors to the CEO.
?Don Kirkey, Ed.D., Director, Leadership Development, Lowe's Companies, Inc.

Transitioning from traditional to 21st century leadership is a must. This book gives you the tools to achieve such a goal by analyzing, diagnosing, directing, nurturing, exposing, facing, developing, and communicating the elements that enhance the mental and moral qualities, as well as the capabilities and behaviors. Practicing this leadership approach ultimately improves personal and team performance, especially when Command and Control is shifted from a traditional leader to a shared-team function.
?Joel Rodriguez, Ed.D., Superintendent, Chapel Operations, U.S. Air National Guard

All too often people are put into supervisor, manager, or leader positions because they are excellent engineers, accountants, or sales people. Most are not prepared for those positions in any systematic way. This book provides a roadmap for developing leadership practices within seven suggested underlying principles. The grids for aligning practices with the suggested principles and beliefs will be of particular value to the newly promoted, inexperienced manager or leader.
?Margo Murray, MBA, CPT, C-EI, President & Chief Operating Officer, MMHA The Managers? Mentors, Inc.

Gary has done an excellent job of reframing leadership with his emphasis on practices versus traits or qualities. Gary?s approach provides a deeper understanding of what constitutes leadership compared to what has been done in the past. The book will be an invaluable resource. Every learning and human resource professional can use this book to better ensure their programs focus on practices that contribute to sustainable gains in human capital.
?Judith A. Hale, PhD., CPT, CEO, The Institute for Performance Improvement, L3C; Author of The Performance Consultant?s Fieldbook and Performance-Based Certification

In Nine Practices of 21st Century Leadership Gary DePaul provides a Performance Improvement view of leadership practices. Part one demystifies leadership. Part two introduces the nine practices of leadership from a performance improvement viewpoint. These include: focus on results, take a systematic approach, add value, and partner. Throughout, Gary draws on his experiences as a Performance Improvement professional. A good choice to add to your performance improvement library.
?Dr. Roger M. Addison, CPT, Chief Performance Officer, Addison Consulting; Co-author of Performance Architecture

The Nine Practices of 21st Century Leadership removes the mystery and provides much needed shortcuts to deciphering the wide range of current leadership techniques and philosophies. It is a fantastic tool to help both new and successful leaders build and expand their repertoire and target the areas they want to explore further. A must read, and the foundation of every professional library, Dr. DePaul provides a fantastic starting point with lots of helpful tips and best practices.
?Matt Peters, MBA, CPT, Director, Talent Management, Washington Metropolitan Area Transit Authority (WMATA)

In my work with the TLS continuum as discussed in our ?Achieving HR Excellence through Six Sigma?, we discuss the need to convert managers into leaders as a critical requirement to implement the procedures we discuss. Gary DePaul?s new book provides a precise roadmap for that journey which can be followed by anyone in a leadership role.
?Daniel T. Bloom SPHR, Six Sigma Black Belt, SCRP, CEO of Daniel Bloom and Associates, Inc.; Author of Achieving HR Excellence through Six Sigma

Gary DePaul?s does a masterful job of highlighting best practices for those interested in boosting their leadership skills. The chapter, ?Facing the Unknown Like Lions?, is a great reminder of the importance of staying in the moment and listening to your mind and heart before taking action.
?Roberta Matuson, The Talent Maximizer®, Matuson Consulting; Author of Talent Magnetism and Suddenly in Charge

In his new book, Dr DePaul provides a helpful combination of tactics, tools, and resources for leaders at every level. It?s a handy, accessible, and easy-to-use guide for everyone interested in expanding his or her leadership capabilities.
?Jim Hill, CEO, Proofpoint Systems
"Über diesen Titel" kann sich auf eine andere Ausgabe dieses Titels beziehen.
---
Bibliografische Details
Titel: Nine Practices of 21st Century Leadership
Verlag: Taylor & Francis Inc Jan 1900
Erscheinungsdatum: 1900
Einband: Buch
Zustand: Neu
Zahlungsarten
Zahlungsarten, die dieser Verkäufer akzeptiert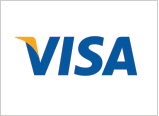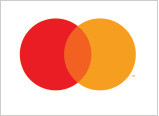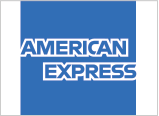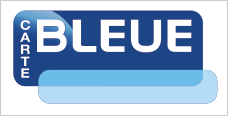 Vorauskasse
Bar
Rechnung
Banküberweisung
---
Verkäufer AHA-BUCH GmbH
Adresse:
Einbeck, Deutschland
AbeBooks Verkäufer seit 14. August 2006
Verkäuferbewertung

---
Geschäftsbedingungen:
ALLGEMEINE GESCHÄFTSBEDINGUNGEN
AHA-BUCH GmbH
§ 1 Geltungsbereich und Kundeninformationen
Die folgenden Allgemeinen Geschäftsbedingungen regeln das Vertragsverhältnis zwischen der AHA-BUCH GmbH und den Verbrauchern und Unternehmern, die über ZVAB Waren kaufen.
§ 2 Vertragsschluss
Durch das Betätigen der Schaltfläche ¿Sofort-Kaufen¿ geben Sie ein verbindliches Angebot auf Abschluss des Kaufvertrages ab. Der Vertrag kommt zustande, wenn wir in Ausführung der Bestellung die Ware zustellen. Das Zuse...
[
Mehr Information
]
Versandinformationen:
Wir verschicken Ihre Bestellung normalerweise innerhalb von 1-2 Tagen in sicheren Buchverpackungen. Die Rechnung mit ausgewiesener MwSt. legen wir bei.
We ship your order normally 24 - 48 hours after your order. The invoice including VAT is added to your shipment.
Anbieterinformationen: Das Unternehmen AHA-BUCH GmbH: Seit der Gründung von AHA-BUCH im Juli 2005 ist unser Hauptziel, zufriedenen Kunden so schnell und so preisgünstig wie möglich ihren Bücherwunsch zu erfüllen. Unsere Firma beschäftigt 16 Mitarbeiter, die nur ein Ziel kennen: den Kunden und seine Wünsche! Auf über 3700 m2 Fläche haben wir über 100.000 Bücher, Modernes Antiquariat und Spiele auf Lager. Seit 2012/2013 betreiben wir ebenfalls 2 stationäre Buchhandlungen in Einbeck und Umgebung.