Metapatterns across space, time, and mind
Verlag:
New York : Columbia University Press, 1995, 1995
Verkäufer
Steven Wolfe Books
(Newton Centre, MA, USA)
Anzahl:

1
, ix, 296pp., PAPERBACK, very good, ISBN 0231067518 . . Buchnummer des Verkäufers 34668
Über diesen Titel:
Inhaltsangabe:
In the interdisciplinary tradition of Buckminster Fuller's work, Gregory Bateson's Mind and Nature, and Fritjof Capra's Tao of Physics, Metapatterns embraces both nature and culture, seeking out the grand-scale patterns that help explain the functioning of our universe. Metapatterns begins with the archetypal patterns of space, both form building and relational. Tyler Volk then turns to the arrows, breaks, and cycles that infuse the workings of time. With artful dexterity, he brings together many layers of comprehension, drawing on an astounding range of material from art, architecture, philosophy, mythology, biology, geometry, and the atmospheric and oceanographic sciences. Richly illustrating his metapatterns with a series of sophisticated collages prepared for this book, Volk offers an exciting new look at science and the imagination. As playful and intuitive as it is logical and explanatory, Metapatterns offers an enlightening view of the functional, universal form in space, processes in time, and concepts in mind.
Auszug. © Nachdruck mit Genehmigung. Alle Rechte vorbehalten.: PROLOGUE: WHAT ARE THE METAPATTERNS?
I have borrowed the word metapattern from Gregory Bateson (19041980). The great synthesizer used it in his masterpiece, Mind and Nature. Oddly, the word appeared only once--though prominently--in the introduction. There Bateson, who worked in anthropology, biology, philosophy, epistemology, cybernetics, and ecology, conveyed the key to his method of thinking. He did so by way of a story.
When teaching, he would pull a crab from a bag. Then the Socratic inquiry would begin: In what ways do the two claw-equipped limbs of a crab share a common anatomy, despite differences in pincer size? Now, how do these large front limbs resemble the crab's walking appendages? Repeat the process with a lobster. Then, how do crabs compare with lobsters? Finally, how does this generalized arthropod pattern compare with the mammalian pattern, drawn from a parallel exercise with a human and a horse? Along the way, he would urge his responders to keep in mind what he called "the discarding of magnitudes in favor of shapes, patterns, and relations.''
What does one gain, what does one perceive by moving through these layers of comprehension? Patterns of patterns--metapatterns.
Bateson took this method well beyond the borders of comparative biology in his quest for the "patterns that connect'' (perhaps his most remembered phrase). Consider biological evolution and human learning, for example. To Bateson they were both instances of a more inclusive pattern. Both use the metapattern of variation and selection--an explosion of possibilities followed by a culling with a strong component of efficacy--to forge a trail in the possibility space of new configurations. One yields forms in the biological world; the other, forms in the psyche.
I was fortunate to have studied with Bateson while he was writing Mind and Nature. It was autumn of 1977, and he was scholar-in-residence at the Lindisfarne Association in New York City. Once every two weeks he held an all-day, free-wheeling seminar, which I could attend because of the itinerant nature and scattered schedule of my work as a freelance plumber, carpenter, and teacher. At that time I was teaching two courses at The School of Visual Arts: "Visual Science'' and "Patterns in Time.'' The first looked at universal patterns in space (here chapters 1-6); the second, in time (chapters 7-10).
The main patterns I was playing with then--spheres, borders, arrows, breaks, and the like--survived the two decades of alternating scrutiny and inattention. The sub-metapatterns, here the sections within chapters, were still years away from making their presence known to me. And only recently have I taken Bateson's term to heart and mind as the overarching descriptor for what continues to be, for me, a family of inspiring concepts.
Initial glimpses of the metapatterns owed to a period of immersion in nature in the early 1970s, during several years of freethinking and wandering after graduating college with a degree in architecture (which I was not keen on immediately utilizing, despite a passion for the subject). Later, in the early 1980s, when I gave up my collaged career to pursue a doctorate in energy and earth sciences, the metapatterns continued to animate and, yes, haunt me. To my delight I found that even the esoteric crannies of disciplinary science were their domain. Metapatterns helped me formulate models of the ocean's carbon cycle and understand the structure of scientific debates. And when, in the 1990s as a tenured professor, I had time during summers and a sabbatical to concentrate on this book, the metapatterns expanded into vistas of questions I could easily spend a lifetime on.
I have offered Bateson's round-about definition of a metapattern. What of mine?
To me, a metapattern is a pattern so wide-flung that it appears throughout the spectrum of reality: in clouds, rivers, and planets; in cells, organisms, and ecosystems; in art, architecture, and politics. The third set, representing all of human creativity, is especially rich with what I perceive as metapatterns--as it should be. Images and insights that pull at my own thoughts are sure to have influenced those of others.
I use the word metapattern in the Batesonian spirit--as a pattern of patterns--and seek examples at the very broadest scale. Alas, my definition, too, is round-about. I define metapatterns by saying where they are found and how I use them. But what are they? And are they out there (patterns sensed) or in here (patterns imagined)?
Suppose you were asked to define a canoe. You describe a canoe's shape, its dimensions, materials, even methods of construction--as if preparing to build or at least to recognize one. In another type of answer you might describe what a canoe does, how it functions, namely, carrying a person across water. Perhaps in this case the listener might need to use the canoe.
There is yet a third way of responding. Rather than saying anything directly about the canoe, you describe the experience of being in a canoe, what can be seen while paddling around--perhaps creeks tumbling from forested gorges into a secluded lake. This third way of answering is the way I have chosen to present the metapatterns.
This book is thus a travelogue. It contains views of reality seen from the canoe of metapatterns. The various creeks I visit are the many disciplines--physics, chemistry, biology, ecology, psychology, mythology, culture. Because metapatterns have given me a canoe for exploration, they are admittedly something I have constructed, a self-developed way of thinking. But this is only part of the story, one face of a rich metaphor.
Let's say that the metapatterns are not the canoe but the lake itself. Just as the feeder streams flow into this single body of water, so too the streams from many regions of reality pour into the great reservoir of metapatterns. Perhaps the metapatterns are attractors--functional universals for forms in space, processes in time, and concepts in mind. Surely in this mind they have served as such. I invite you to let them enter into yours.
"Über diesen Titel" kann sich auf eine andere Ausgabe dieses Titels beziehen.
---
Bibliografische Details
Titel: Metapatterns across space, time, and mind
Verlag: New York : Columbia University Press, 1995
Erscheinungsdatum: 1995
Einband: Soft cover
Zahlungsarten
Zahlungsarten, die dieser Verkäufer akzeptiert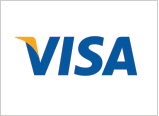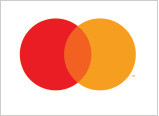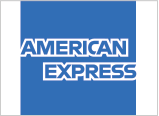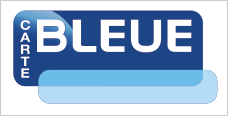 Vorauskasse
Money Order
PayPal
Banküberweisung
---
Verkäufer Steven Wolfe Books
Adresse:
Newton Centre, MA, USA
AbeBooks Verkäufer seit 24. Mai 2001
Verkäuferbewertung

---
Geschäftsbedingungen:
Libraries or institutions unable to pay by credit card may inquire for information about purchases on invoice.
Versandinformationen:
SHIPPING: will a second book fit in the same priority mail envelope (in US) or the international priority envelope at no extra cost for shipping? Please inquire or browse my stock.
PAYMENT: Customers in Germany may pay (in advance) by EUR transfer to my German bank account. Paypal, US check, postal order also accepted.
SAVINGS: Save up to %20 by receiving my occasional new arrivals E-mails. Inquire for details.