Marinella Pirelli. Ombra Luce.
Verkäufer
Libro Co. Italia Srl
(San Casciano Val di Pesa, FI, Italien)
Anzahl:

1
Biumo Superiore, Villa Menafoglio Litta Panza di Biumo, 13 febbraio - 24 marzo 2003. A cura di Carlo Bertelli. Milano, 2003; br., pp. 67, 7 ill. b/n, 67 ill. col., cm 24x28. (Arte moderna. Cataloghi). The monograph, which accompanies the exhibition staged at Villa Panza in Biumo, is devoted to Marinellia Pirelli and her original exploration of the universe of light and color. A versatile figure, Marinellia Pirelli has ventured into many different fields over the course of her long career, from painting to experimental cinema, but her basic preoccupation has been with light, the color of light, the movement and perception of light. The exhibition that she is putting on now, at the age of seventy-eight, recounts a story from long ago, but one that could have been born yesterday: the works have not lost their freshness and perhaps, on the contrary, the distance in time renders their essential affinity with the research that was being carried on in other parts of the world around the same time even more apparent. In this sense the venue of Villa Menafoglio where Marinellia Pirelli's works can be compared with the compositions with light by Douglas Wheeler, James Turrell, Dan Flavin and Maria Nordman commissioned and collected by Giuseppe Panza seems to be an ideal place to present them from a new perspective: no longer, as happened at the time of their creation, as an evolution of abstract Italian art and in comparison with kinetic art from elsewhere in Europe, but as the fruit of years in which, all over the world, the connection was being made between the theme of the body and that of the picture, the film and three-dimensional spatiality, between the use of electric lighting and other technological media and the tradition of painting. Although the premises at Biumo are spacious, there is not enough room to construct an entire retrospective. Nevertheless, visitors will be given the opportunity to appreciate some of the insights of this artist, who embarked on her career in such audacious fashion but who over the last thirty years has shunned the clamor of the art world. Among the different types of works she has produced are the Pulsars, optical devices that generate a variety of moving images on the ceiling but are always characterized by a reminiscence of pulsating stars and a yearning for an immaterial form of painting. Then the Meteors, where metal frames enclose a play of electric light that creates circles, discs, ellipses and other geometric figures in motion that not only challenge the fixity of the image, but also raise the problem of the relations between figure and ground and touch on questions related to the psychology of perception. In fact the very definition of meteor brings to mind their transience, the impossibility of them leaving a definitive mark in the memory or on the surface on which they appear. And with this, just as in the Pulsars, the artist underlines the impossibility of freezing time, in an age in which everything is changing rapidly, faster than at any other time. Thus we realize that the employment of technology is not a homage to the fashions of the sixties and seventies, nor a vagary just to render the painting innovative, but a means that serves to convey a content that would otherwise be hard to communicate. (Angela Vettese). Buchnummer des Verkäufers 131840
Über diesen Titel:
Inhaltsangabe:
La monografia, che accompagna l'esposizione allestita a Villa Panza di Biumo, è dedicata a Marinellia Pirelli e alla sua originale esplorazione dell'universo della luce e del colore. Figura dall'attivismo molteplice, nel corso della sua lunga carriera Marinellia Pirelli si è accostata a innumerevoli esperienze, dalla pittura al cinema sperimentale, occupandosi a fondo di luce, di colore della luce, di movimento e percezione della luce.
"Über diesen Titel" kann sich auf eine andere Ausgabe dieses Titels beziehen.
---
Bibliografische Details
Titel: Marinella Pirelli. Ombra Luce.
Verlag: Skira
Erscheinungsdatum: 2003
Einband: Soft cover
Zahlungsarten
Zahlungsarten, die dieser Verkäufer akzeptiert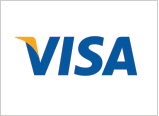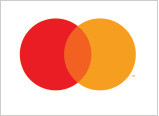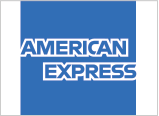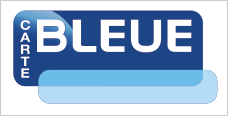 ---
Verkäufer Libro Co. Italia Srl
Adresse:
San Casciano Val di Pesa, FI, Italien
AbeBooks Verkäufer seit 25. Februar 2000
Verkäuferbewertung

---
Geschäftsbedingungen:
We accept Visa, Mastercard, Paypal.
Buyer will pre-pay book cost and shipping. Buyer should select the method of shipping.
Returns policy: In order to be eligible for a refund, you must return your item to us in the same condition you received it, and the return must be postmarked within 30 days of shipment.
When writing to us to arrange for its return, please be as descriptive as possible regarding the problem with the merchandise.
If you receive an item that is different to what was described,...
[
Mehr Information
]
Versandinformationen:
Le spedizioni avvengono esclusivamente con corriere espresso.
Le tariffe variano a seconda della località, del peso e delle dimensioni.
Anbieterinformationen: Nata nel 1992, Libro Co. Italia è oggi un'azienda leader nella distribuzione libraria e vendita online che annovera tra la propria clientela le più importanti istituzioni (biblioteche, istituti specializzati) e musei italiani, americani ed europei, nonché gallerie d'antiquariato e collezionisti di fama mondiale. Nel tempo, l'azienda ha notevolmente incrementato sia il catalogo che la gamma delle attività offerte e oggi propone servizi di: - distribuzione e promozione libraria Italia ed estero - logistica - vendita a librerie - fornitura a biblioteche - vendita al dettaglio - importazione libri stranieri - gestione e vendita remainders - ricerca e vendita libri rari/esauriti - pubblicazione di libri e periodici Per garantire la massima affidabilità in questi servizi, ogni singola procedura e attrezzatura è stata testata per ottenere un altissimo grado di efficienza. I punti di forza di Libro Co. Italia sono infatti: - strutture informatiche all'avanguardia - base dati ampia, aggiornata e attendibile - servizio informazione preciso e puntuale - condizioni di vendita altamente concorrenziali - servizio evasione ordini veloce ed affidabile - gestione personalizzata clienti - sito web veloce e con interfaccia intuitiva L'organico di Libro Co. Italia è guidato dagli stessi soci, affiancati da un team che comprende esperti in storia dell'arte, personale specializzato, impiegati amministrativi, tecnici informatici e magazzinieri, tutti con esperienza pluriennale nel campo della distribuzione libraria.