The Lost Continent
Verlag:
Transworld Publ. Ltd UK Nov 2015, 2015
Neu
Zustand Neu
Taschenbuch
Verkäufer
AHA-BUCH GmbH
(Einbeck, Deutschland)
Anzahl:

2
Neuware - 378 pp. Englisch. Buchnummer des Verkäufers 9781784161804
Über diesen Titel:
Extrait: Chapter One

I come from Des Moines. Somebody had to. When you come from Des Moines you either accept the fact without question and settle down with a local girl named Bobbi and get a job at the Firestone factory and live there forever and ever, or you spend your adolescence moaning at length about what a dump it is and how you can't wait to get out, and then you settle down with a local girl named Bobbi and get a job at the Firestone factory and live there forever and ever.

Hardly anyone ever leaves. This is because Des Moines is the most powerful hypnotic known to man. Outside town there is a big sign that says, WELCOME TO DES MOINES. THIS IS WHAT DEATH IS LIKE. There isn't really. I just made that up. But the place does get a grip on you. People who have nothing to do with Des Moines drive in off the interstate, looking for gas or hamburgers, and stay forever. There's a New Jersey couple up the street from my parents' house whom you see wandering around from time to time looking faintly puzzled but strangely serene. Everybody in Des Moines is strangely serene.

The only person I ever knew in Des Moines who wasn't serene was Mr. Piper. Mr. Piper was my parents' neighbor, a leering, cherry-faced idiot who was forever getting drunk and crashing his car into telephone poles. Everywhere you went you encountered telephone poles and road signs leaning dangerously in testimony to Mr. Piper's driving habits. He distributed them all over the west side of town rather in the way dogs mark trees. Mr. Piper was the nearest possible human equivalent to Fred Flintstone, but less charming. He was a Shriner and a Republican -- a Nixon Republican -- and he appeared to feel he had a mission in life to spread offense. His favorite pastime, apart from getting drunk and crashing his car, was to get drunk and insult the neighbors, particularly us because we were Democrats, though he was prepared to insult Republicans when we weren't available.

Eventually, I grew up and moved to England. This irritated Mr. Piper almost beyond measure. It was worse than being a Democrat. Whenever I was in town, Mr. Piper would come over and chide me. "I don't know what you're doing over there with all those Limeys," he would say provocatively. "They're not clean people."

"Mr. Piper, you don't know what you're talking about," I would reply in my affected British accent. "You are a cretin." You could talk like that to Mr. Piper because (1) he was a cretin and (2) he never listened to anything that was said to him.

"Bobbi and I went over to London two years ago and our hotel room didn't even have a bathroom in it," Mr. Piper would go on. "If you wanted to take a leak in the middle of the night you had to walk about a mile down the hallway. That isn't a clean way to live."

"Mr. Piper, the English are paragons of cleanliness. It is a well-known fact that they use more soap per capita than anyone else in Europe."

Mr. Piper would snort derisively at this. "That doesn't mean diddly-squat, boy, just because they're cleaner than a bunch of Krauts and Eye-ties. My God, a dog's cleaner than a bunch of Krauts and Eye-ties. And I'll tell you something else: If his daddy hadn't bought Illinois for him, John F. Kennedy would never have been elected president."

I had lived around Mr. Piper long enough not to be thrown by this abrupt change of tack. The theft of the 1960 presidential election was a longstanding plaint of his, one that he brought into the conversation every ten or twelve minutes regardless of the prevailing drift of the discussion. In 1963, during Kennedy's funeral, someone in the Waveland Tap punched Mr. Piper in the nose for making that remark. Mr. Piper was so furious that he went straight out and crashed his car into a telephone pole. Mr. Piper is dead now, which is of course one thing that Des Moines prepares you for.

When I was growing up I used to think that the best thing about coming from Des Moines was that it meant you didn't come from anywhere else in Iowa. By Iowa standards, Des Moines is a mecca of cosmopolitanism, a dynamic hub of wealth and education, Where people wear three-piece suits and dark socks, often simultaneously. During the annual state high-school basketball tournament, when the hayseeds from out in the state would flood into the city for a week, we used to accost them downtown and snidely offer to show them how to ride an escalator or negotiate a revolving door. This wasn't always so far from reality. My friend Stan, when he was about sixteen, had to go and stay with his cousin in some remote, dusty hamlet called Dog Water or Dunceville or some such improbable spot -- the kind of place where if a dog gets run over by a truck everybody goes out to have a look at it. By the second week, delirious with boredom, Stan insisted that he and his cousin drive the fifty miles into the county town, Hooterville, and find something to do. They went bowling at an alley with warped lanes and chipped balls and afterwards had a chocolate soda and looked at a Playboy in a drugstore, and on the way home the cousin sighed with immense satisfaction and said, "Gee thanks, Stan. That was the best time I ever had in my whole life!" It's true.

I had to drive to Minneapolis once, and I went on a back road just to see the country. But there was nothing to see...
"Über diesen Titel" kann sich auf eine andere Ausgabe dieses Titels beziehen.
---
Bibliografische Details
Titel: The Lost Continent
Verlag: Transworld Publ. Ltd UK Nov 2015
Erscheinungsdatum: 2015
Einband: Taschenbuch
Zustand: Neu
Zahlungsarten
Zahlungsarten, die dieser Verkäufer akzeptiert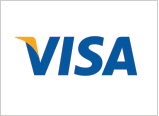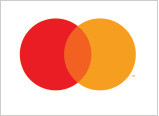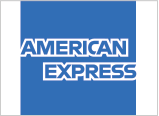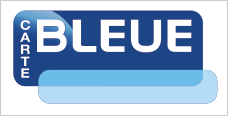 Vorauskasse
Bar
Rechnung
Banküberweisung
---
Verkäufer AHA-BUCH GmbH
Adresse:
Einbeck, Deutschland
AbeBooks Verkäufer seit 14. August 2006
Verkäuferbewertung

---
Geschäftsbedingungen:
ALLGEMEINE GESCHÄFTSBEDINGUNGEN
AHA-BUCH GmbH
§ 1 Geltungsbereich und Kundeninformationen
Die folgenden Allgemeinen Geschäftsbedingungen regeln das Vertragsverhältnis zwischen der AHA-BUCH GmbH und den Verbrauchern und Unternehmern, die über ZVAB Waren kaufen.
§ 2 Vertragsschluss
Durch das Betätigen der Schaltfläche ¿Sofort-Kaufen¿ geben Sie ein verbindliches Angebot auf Abschluss des Kaufvertrages ab. Der Vertrag kommt zustande, wenn wir in Ausführung der Bestellung die Ware zustellen. Das Zuse...
[
Mehr Information
]
Versandinformationen:
Wir verschicken Ihre Bestellung normalerweise innerhalb von 1-2 Tagen in sicheren Buchverpackungen. Die Rechnung mit ausgewiesener MwSt. legen wir bei.
We ship your order normally 24 - 48 hours after your order. The invoice including VAT is added to your shipment.
Anbieterinformationen: Das Unternehmen AHA-BUCH GmbH: Seit der Gründung von AHA-BUCH im Juli 2005 ist unser Hauptziel, zufriedenen Kunden so schnell und so preisgünstig wie möglich ihren Bücherwunsch zu erfüllen. Unsere Firma beschäftigt 16 Mitarbeiter, die nur ein Ziel kennen: den Kunden und seine Wünsche! Auf über 3700 m2 Fläche haben wir über 100.000 Bücher, Modernes Antiquariat und Spiele auf Lager. Seit 2012/2013 betreiben wir ebenfalls 2 stationäre Buchhandlungen in Einbeck und Umgebung.