L'Architettura dei Fari Italiani. The Architecture of Italian Lighthouse. Vol. 2: Mar Tirreno. Tyrrhenian Sea.
Verlag:
Alinea Editrice, 2006
Verkäufer
Libro Co. Italia Srl
(San Casciano Val di Pesa, FI, Italien)
Anzahl:

1
Testo di apertura di Achille Bellisario. Presentazione di Marco Gaiani. Prefazione di Claudio Baglioni. Saggi di Giuseppe Amoruso, Cristina Bartolomei e Elisa Santini. Testo Italiano e Inglese. Firenze, 2006; br., pp. 296, ill. col., cm 30x24. (Saggi e Documenti di Storia dell'Architettura). Lighthouses are most popular fascinating and captivating structures, combining domestic and functional preoccupations of navigation, orientation, safety, etc. with the most inspiring issues of poetry and metaphysics. Every single lighthouse, of whatever scale and sophistication of design, proportioning and detailing, H not only an algorithm of technical efficiency, but also a subtle and vibrant metaphor and metaphysical theorem. Solitary archilei turcs of l/ie day and of the night. .by day they sliow solidity, certainty, domination, appearing in their entire figure, a strong presence tomark thelandscape; by night thearcNtecture loses its material appearance and yields the step to the light an intermittent, escaping, contrasted bundle from the forces of the nature, a bundle that let act the imagination improving the desire of the unknown. Lighthouses are built in appropriate and significant locations, on coastal heights, islands, rocks and harbours. They guide, warn, mark, alert, lighten and highlight dangerous areas, complex obstacles and entrances to harbours, city ports and shallow estuaries. Their expressed purpose is to carry light in the most remarkable and visible manner so that even distant ships can be warned or guided, and that even, throughout the darkest nights, through the most opaque and starless universe, heavy storms and fogs, the lighthouse's warm and familiar signals can be perceived. The Idea to visit a lighthouse stroke the fantasy of a lot of people, basically of everyone who dreams to spend moments of concentration in the shadow (or in the light?) of a lighthouse immersed in the nature and in the landscape. Lighthouses are eno<mou$ly threatened, not only furtctionalty by modern communication technologies. Out they might disappear from our coasts and seasides. The Architecture of Italian Lighthouses by Cristiana Bartolomei and Giuseppe Amoruso, work composed by four issues describing more than 200 Italian lighthouses, is also a contribute to save and revitalize lighthouses often forgotten. TWs second volume. The Architecture of Italian Lighthouses - Tyrrhenian 5ed, Is complemented by an illustrated catalogue of 53 lighihouies, still working today akng the Tyrrhenian 5ea:an exciting travel guide along, the coasts of Liguria, Toscana, Lazio, Campania and Calabria thai trough laige formât pictures and extraordinary Ulusuations, will allow to get involved in this unique experience. Buchnummer des Verkäufers 1305784
Über diesen Titel:
Inhaltsangabe:
Il volume, in edizione italiana e inglese, è dedicato ai fari italiani. Firma la prefazione Claudio Baglioni.
"Über diesen Titel" kann sich auf eine andere Ausgabe dieses Titels beziehen.
---
Bibliografische Details
Titel: L'Architettura dei Fari Italiani. The ...
Verlag: Alinea Editrice
Erscheinungsdatum: 2006
Einband: Soft cover
Zahlungsarten
Zahlungsarten, die dieser Verkäufer akzeptiert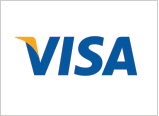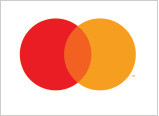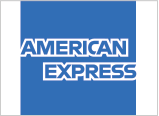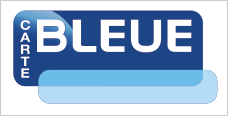 ---
Verkäufer Libro Co. Italia Srl
Adresse:
San Casciano Val di Pesa, FI, Italien
AbeBooks Verkäufer seit 25. Februar 2000
Verkäuferbewertung

---
Geschäftsbedingungen:
We accept Visa, Mastercard, Paypal.
Buyer will pre-pay book cost and shipping. Buyer should select the method of shipping.
Returns policy: In order to be eligible for a refund, you must return your item to us in the same condition you received it, and the return must be postmarked within 30 days of shipment.
When writing to us to arrange for its return, please be as descriptive as possible regarding the problem with the merchandise.
If you receive an item that is different to what was described,...
[
Mehr Information
]
Versandinformationen:
Le spedizioni avvengono esclusivamente con corriere espresso.
Le tariffe variano a seconda della località, del peso e delle dimensioni.
Anbieterinformationen: Nata nel 1992, Libro Co. Italia è oggi un'azienda leader nella distribuzione libraria e vendita online che annovera tra la propria clientela le più importanti istituzioni (biblioteche, istituti specializzati) e musei italiani, americani ed europei, nonché gallerie d'antiquariato e collezionisti di fama mondiale. Nel tempo, l'azienda ha notevolmente incrementato sia il catalogo che la gamma delle attività offerte e oggi propone servizi di: - distribuzione e promozione libraria Italia ed estero - logistica - vendita a librerie - fornitura a biblioteche - vendita al dettaglio - importazione libri stranieri - gestione e vendita remainders - ricerca e vendita libri rari/esauriti - pubblicazione di libri e periodici Per garantire la massima affidabilità in questi servizi, ogni singola procedura e attrezzatura è stata testata per ottenere un altissimo grado di efficienza. I punti di forza di Libro Co. Italia sono infatti: - strutture informatiche all'avanguardia - base dati ampia, aggiornata e attendibile - servizio informazione preciso e puntuale - condizioni di vendita altamente concorrenziali - servizio evasione ordini veloce ed affidabile - gestione personalizzata clienti - sito web veloce e con interfaccia intuitiva L'organico di Libro Co. Italia è guidato dagli stessi soci, affiancati da un team che comprende esperti in storia dell'arte, personale specializzato, impiegati amministrativi, tecnici informatici e magazzinieri, tutti con esperienza pluriennale nel campo della distribuzione libraria.