Kaplan Word Power (Power Series)
Gebraucht
Zustand Very Good
Paperback
Verkäufer
Robinson Street Books, IOBA
(Binghamton, NY, USA)
Anzahl:

1
0684841541 Very good. Quality, Value, Experience. Media Shipped in New Boxes. For further information or scans please call or email. Buchnummer des Verkäufers BING7383333
Über diesen Titel:
Inhaltsangabe:
EMPOWER YOURSELF -- essential skills for the real world
YOU'LL NEVER BE AT A LOSS FOR WORDS AGAIN.
The words you use say a lot about who you are and where you're headed. Whether you want to express yourself clearly to your professors, impress a prospective employer during a job interview, or just brush up on those pesky words you encounter every so often reading the newspaper, Kaplan Word Power is the essential tool to help you expand your daily vocabulary.
ENERGIZE YOUR VOCABULARY WITH:
* Must-know everyday words that are the essentials of a good vocabulary.
* Engaging lessons to help you utilize words in context.
* Exercises to test your increasing word power.
* Hot words often found on standardized tests like the SAT and GRE.
* Tips to help you figure out new words, roots, and more.
Auszug. © Nachdruck mit Genehmigung. Alle Rechte vorbehalten.: Would You Abdicate or Advocate? abdicate v. to step down from a position of power The king decided to abdicate in favor of his smart, though woefully impetuous, son. The abdication (n.) heralded a new era. abridge v. to shorten, condense, or lessen in length At first he planned a lengthy abdication (adj.) speech, but then he decided to give an abridged (adj.) version so he wouldn't bore his kingdom to death. Had he not decided to abridge (v.) the speech himself, the queen was planning to lose it. absolve v. to forgive or free from blame As part of the king's historic decision, he decided to absolve all those villains who languished in the tower. abysmal adj. (a-biz-mal) extremely wretched, bottomless The prisoners had been living in an abysmal situation. acquiesce v. (ak-wee-ess) to comply passively, to give in The king's cabinet did not easily acquiesce to the pardons. Their acquiescence (n.) was critical. advocate v. to support, or be in favor of Not one cabinet member could advocate (v.) the king's position. They all became advocates (n.) of his proposal, however, when the king's son threatened to behead them. aesthetic adj. (es-thet-tic) concerned with or appreciative of beauty The queen, with her fine aesthetic sense, decided to stage the abdication with an eye towards high drama and bright colors. The queen considered her lady-in-waiting a true aesthete (n.) and often consulted with her when it came to matters of beauty and taste. affinity n. sympathy, attraction, kinship She possessed an affinity for the local artists, so she called upon them to display their wares at a pre-abdication crafts fair. agenda n. program, things to be done The queen's agenda grew longer every day and was impossible to address. aggrandize v. to make great The king's wealth had aggrandized (v.) during the time of his reign. The queen had also experienced an aggrandizement (n.) of her wealth. allusion n. (a-loo-zhun) an indirect reference She was sometimes referred to as Queen Jackie, which was an allusion to Jacqueline Onassis and her famous shopping sprees. altruistic adj. (al-troo-is-tic) unselfish concern with the welfare of others The royal family, despite their excesses, had been quite altruistic in its treatment of the poor. amnesty n. an official pardon for a group of people who violate a law In fact, the king himself had granted amnesty five years before to a ring of conspirators who had been planning to rob a bank. animosity n. ill will, active dislike He harbored no animosity towards the conspirators, even though a portion of his own money rested in the bank's vaults. anomalous adj. (a-nom-a-lus) irregular, abnormal, unusual The prince secretly plans to hang all criminals once he is crowned, as he considers his father's decision regarding amnesty an anomalous one. Plug In Plug in your answers to see if you've got the right word power connections. For this quiz, circle the correct definition. 1. abridge (a) to cross (b) to build (c) to shorten 2. abdicate (a) to rush toward (b) to step up (c) to relinquish power 3. abysmal (a) sickly (b) wretched (c) dark and dank 4. anomalous (a) interesting (b) unattractive (c) irregular 5. absolve (a) to forgive (b) to argue (c) to inspire 6. acquiesce (a) to approve (b) to inherit (c) to give in 7. advocate (a) to punish (b) to support (c) to disdain 8. affinity (a) hatred (b) familiarity (c) indecision 9. agenda (a) diary (b) schedule (c) reference book 10. allusion (a) reference (b) trick (c) saying 11. altruistic (a) truthful (b) generous (c) secretive 12. amnesty (a) affection (b) gift (c) pardon 13. aggrandizement (a) flattery (b) growth (c) pleasure 14. aesthetic (a) sense of beauty (b) joy of freedom (c) joy of life 15. animosity (a) love (b) dislike (c) attraction for The answer key appears on the following page. Plug In Solutions Here are the answers to the Plug In quiz. Check to see if you made the right connections! Test yourself again on the words and definitions you missed. 1. c 6. c 11. b 2. c 7. b 12. c 3. b 8. b 13. b 4. c 9. b 14. a 5. a 10. a 15. b
"Über diesen Titel" kann sich auf eine andere Ausgabe dieses Titels beziehen.
---
Bibliografische Details
Titel: Kaplan Word Power (Power Series)
Verlag: Kaplan
Erscheinungsdatum: 1997
Einband: Paperback
Zustand: Very Good
Zahlungsarten
Zahlungsarten, die dieser Verkäufer akzeptiert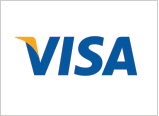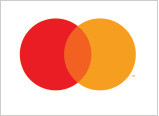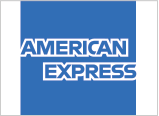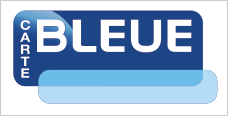 Money Order
Bar
PayPal
---
AbeBooks Verkäufer seit 31. Dezember 1996
Verkäuferbewertung


Heritage Bookseller
AbeBooks Mitglied seit 1996
---
Geschäftsbedingungen:
Robinson Street Books, 184 Robinson Street, Binghamton, NY 13904
Email: info@robinsonstreetbooks.com Phone: 607-217-4328 Within USA: 800-
572-4416 Contact: Rhett Moran
All books are guaranteed to be as described. Books are returnable within 2
weeks. Please notify us before returning a book. All items are offered
subject
to prior sale. ALL AUTOGRAPHS ARE GUARANTEED AUTHENTIC, and if found
otherwise, may be returned by original purchaser, for full refund without
time limit. We accept ALL MAJOR CRE...
[
Mehr Information
]
Versandinformationen:
Shipping: Media Mail Shipping: $4.49 first book, $1.00 each other. Priority
$7.50 first book $3.00 each other. Some books and sets added postage required.
Anbieterinformationen: Our offices and warehouse are located in Binghamton NY. All of our available books are on-line. We are not open to the public. Local buyers may make appointment to pick up items at our warehouse.