Hellion
Gebraucht
Zustand Very Good
Paperback
Verkäufer
Robinson Street Books, IOBA
(Binghamton, NY, USA)
Anzahl:

1
0671011391 Very good. Some creasing * Quality, Value, Experience. For further information or scans please call or email. Buchnummer des Verkäufers NT758KR1367
Über diesen Titel:
Inhaltsangabe:
Taught by her three older brothers, Rosellen Lattimer can outride, outshoot, and outsmart any man. Now she wants to follow in her late father's footsteps as sheriff of Poppy, Colorado -- and use her badge to tame the rough-and-tumble gold mining town. But when Cason Murdock crosses her path, Rosellen discovers one thing she's never learned: what it means to be a woman.
From their first fiery encounter, Rosellen vows to despise Cason, who has returned to Poppy to destroy her father's name with tales of robbery and murder. But her resistance wears thin in the presence of this man who sparks her deepest emotions....Determined to keep the upper hand in their battle of wills, Rosellen follows Cason to Denver, where they uncover surprising truths about the furious conflict that binds them. For only by revealing the secrets of the past can they forge a future together a destiny of passion as free-spirited as the open frontier.
Auszug. © Nachdruck mit Genehmigung. Alle Rechte vorbehalten.:
Chapter 1 Poppy, Colorado
Rosellen Latimer stopped outside the batwing doors of the Silver Nugget Saloon and looked down one side of the street and up the other. From where she stood on the boardwalk she could see the length of Main Street and most of its weathered buildings.
Satisfied it was a quiet afternoon in Poppy, Colorado, Rosellen flipped her hat off and let it fall to the back of her neck, then shouldered her way through the batwing doors of the town's most popular watering hole. Afternoon sunshine spilled in behind her. Pausing just inside the doorway for a moment, she let her eyes adjust. The saloon was hot, dark, and quiet. The stifling scent of stale tobacco and rank whiskey hovered like a foggy cloud in the windowless room.
"You're late."
At the sound of the feminine voice, Rosellen's gaze swept the area behind the bar. She recognized the woman who'd spoken as Delta. Rosellen had seen the soiled dove in town, shopping for fancy fabrics, lace, and scented water at the general store.
She didn't like being reprimanded but decided to hold her tongue until she knew why she'd been summoned to the saloon on this summer afternoon. The only thing Rosellen could think of was that it had to do with her wanting to be the new sheriff of Poppy.
The whole town was in an uproar over it.
"A woman sheriff?" people said. "What in the blue blazes is she thinking?" "A sheriff named Rosellen? What an an outrageous idea!"
"Gayla's other guest has already arrived," Delta said in a slow puffing voice.
Rosellen hid her surprise at hearing she wasn't the only one who'd received the request for a visit with the aging madam.
Movement at the far side of the room caught Rosellen's attention. A tall, powerful-looking man stepped out of the shadows and into a slice of hazy sunlight. All of her senses went on alert.
Sandy brown hair fell loose across his forehead. He stood straight, proud. Slender masculine fingers held a new black Stetson with a fancy braided hatband.
Rosellen made it her business to know everyone in town. A quick assessment told her this man was a stranger, and instinct told her he was no ordinary cowboy. He looked too confident, too much at ease with his surroundings. She stepped closer and watched his dark brown eyes size her up the way a gunfighter might study his opponent before he drew his gun. He was definitely giving her a close once-over.
For a heartbeat, Rosellen's stomach fluttered. But with three older brothers she'd learned the hard way no let any man intimidate her. She squared her shoulders and subjected the powerful-looking stranger to the same intense scrutiny he was giving her.
She couldn't distinguish his features clearly but saw enough to know he would send most women into a swoon. She took note of a clean-shaven face with a strong jawline. The bridge of his nose flared slightly, and his cheekbones were well defined.
He wore black trousers and a white banded-collar shirt. The sleeves were rolled up just past his elbows, showing muscular forearms. His wide-strap gun belt rode low over slim hips. The ivory handle of his revolver looked expensive -- and worn.
An uncomfortable feeling skittered up Rosellen's spine, but she tamped it down. If she wanted to be sheriff she couldn't allow herself to be spooked by every dangerous-looking man who rode into town.
She walked farther into the saloon and nodded once to the stranger. He barely returned the greeting, but she refused to be intimidated by his unfriendly manner.
Giving her attention back to Delta, Rosellen said, "I'm here now. Where do we go?"
Delta cut her eyes around to the man and slowly stroked her lips with the tip of her, tongue before saying, "Follow me."
The young woman pushed away from the bar and sashayed toward a door at the back of the room. Her rounded hips swayed suggestively beneath the pink satin robe that clung to her contours.
The heels of Rosellen's new mule-ear boots clicked on the wide-plank floor as she strode past the bar and the unoccupied gaming tables. Rosellen didn't know if it was out of respect for the Lord's day or if the men just wanted to spend more time with their families, but the saloons didn't get much business on Sunday afternoons anymore.
Years ago when her father was first elected sheriff of Poppy, no tune of day or night was respected in the town. The saloons were always open. She'd heard her father say many times that when morality showed up in a mining town, the bawdy houses were the first establishments to shut down.
Out of habit she let her right arm swing loose at her side as she walked, occasionally brushing the carved wooden handle of her old, army-issue Colt. Her father had bought the rare short-barreled gun from a traveling salesman as a gift for Rosellen when she was sixteen.
Delta halted and braced herself against the doorjamb, rolling her back from shoulder to shoulder against the wood while keeping her sights on the stranger. "Gayla's room is down the hallway. Last door on the right. It's open. Go on in."
Rosellen stopped and turned around, nearly bumping into the stranger. She had to look up at him for their eyes to meet. It surprised her that he had his gaze on her and not on the cleavage Delta proudly displayed for his attention.
His chin was softly rounded with the tiniest hint of a cleft in its center. Full, attractively shaped lips fell slightly parted. The rhythm of Rosellen's heartbeat increased.
"I don't like having a stranger at my back," she snapped, suddenly confused by the way she felt.
A reckless smile flashed across his face. "Name's Cason Murdock. Does that help?"
The name sounded vaguely familiar, but Rosellen couldn't bring anything immediately to mind. She'd probably seen his name and his face on a wanted poster over at the jail. He looked like an outlaw and probably was one. Again forcing down her apprehension about him, she turned and headed for the room.
She'd learned all she could about being a sheriff from her father. Now she had to allow instinct to take over and let her know whether she was just being jumpy or if she truly needed to be cautious.
Rosellen stepped through the doorway, and the heavy mixed scents of sweet perfume and rich tobacco smoke hit her like a blast of tepid air. She saw a pretty woman with gray-streaked strawberry blond hair flowing in soft waves over her shoulders. Long, dark lashes framed big blue eyes that stared with interest at Rosellen.
Gossip in town said Gayla was dying, but if that was true it didn't show on the well-groomed woman. She lay propped up in bed against fluffy satin-covered pillows in varying shades of light purple. A gentle breeze from an open window ruffled lace sheers, which were bracketed by lavender velvet draperies. An oil lamp on the short chest by the bed gave the room a golden glow.
The woman motioned to her. "Come on in. Don't be shy. I won't bite." A soft, husky chuckle floated on the air. "Besides, I feel like I know you, even though we've never been properly introduced."
Everyone knew the owner of the Silver Nugget Saloon. Twenty years ago when Poppy, Colorado, was a lawless boom town Gayla had been the most sought after madam in the area. She was beautiful and refined. She understood men and knew how to treat them. She entertained most of the important men who had cause to visit Poppy.
According to gossip, she considered herself an intimate friend to the wealthy and the powerful as well as grubstaker for needy prospectors. The Silver Nugget had always been the busiest saloon in the small tent city that had eventually become an established mining town.
Gayla hired pretty young girls, and it was said that she never cheated them out of their wages. She forced the girls to save money so that when she decided they were too old for the sporting life they'd be able to start over in another town. Seldom did any of Gayla's girls fall victim to the overuse of opium or whiskey, which had sent more than a few prostitutes to an early grave.
At least once or twice a week Gayla would call for drinks on the house, making her saloon a favorite place for both locals and travelers.
"Come closer. I've seen you in town many times, although we've never spoken," Gayla said.
Rosellen continued on into the room but remained quiet. She was waiting to find out what this invitation was about.
"I can't understand why your father allowed you to run after your brothers like you did or follow him around the streets at night. I always thought it was too dangerous for a young woman to be that free."
"I most certainly could take care of myself then -- and now," Rosellen said defensively.
Suddenly the woman drew forward. Her aging face glowed with remembrance as the stranger walked in behind Rosellen. A sweet, sympathetic smile curved her painted lips.
"Cason. I'd know you anywhere." Tears pooled in her eyes, and she sniffed quietly. "I didn't expect you to look so much like your father. Maybe you're a bit taller and stronger, but, oh, he was so handsome. Just like you."
Gayla's voice was husky and deep with emotion. That confused Rosellen. What did this strangerand Gayla's reaction to him have to do with her?
At the mention of the man's father a muscle twitched in the stranger's cheek. His fingers tightened on the brim of his hat. "My father's been dead for fifteen years. I'm not the person you want to talk to."
"Yes, you are. I remember very well the day Frank Murdock was killed. I saw you come running into town, breathless, tears streaming down your face. I wanted to help you, but I didn't know how. And I didn't know the whole story then, either."
"I don't talk about my father with anyone. Cason slammed his hat on his head and turned to walk out.
"Not even someone, who can clear his name?" Gayla asked.
Cason stopped cold in the doorway, then turned to face Gayla.
Frank Murdock. Rosellen knew that name.
No wonder Cason looked like a fast gun to her. His father had been a murdering outlaw. He'd ridden into town in broad daylight, robbed the bank, and killed a teller. As sheriff, her father had hunted Frank Murdock down and shot him dead.
A protective impulse toward the people of Poppy surged inside her Rosellen barged in front of Cason. "What are you doing in my town?"
"Right now I have business with this woman. If you want to talk to me, stand in line." He brushed Rosellen aside with a strong arm and strode over to the bed.
Rosellen's temper flared. She had spent too much time fighting with her brothers to let any man get away with ignoring her, especially one who already had her attention. Moving in between Cason and the bed, Rosellen glared up at him. Most of his face was shadowed by his hat, but she saw annoyance smoldering in his eyes.
"Who the hell do you think you're pushing around?" she asked.
"You. You're in my way. Now, stay out of this."
"Don't talk to me as if I were a child you could order around."
"Then don't act like one by butting in where you don't have any business."
"If I didn't have a reason to be here, Gayla wouldn't have sent for me."
"Stop this!" Gayla cried, beating on her fluffy bedcovers with a round satin pillow. "I brought you two here to listen to me, not to argue with each other like temperamental children."
Cason glared at the woman on the bed. "If you have something to say to me, start talking."
Gayla huffed. "I can see I'm going to have to get right to the point. Very well." She tossed the pillow aside and wiped the corners of her eyes with long, yellow-stained fingers. "I knew and loved both of your fathers."
Rosellen stiffened. The last thing she had expected to hear was anything connecting her father intimately to the town's infamous madam. She backed away. "What's going on? I don't want to hear this. I thought you asked me to come here because you wanted to talk about me running for sheriff."
A scowling wrinkle formed between Gayla's eyes. "You can listen to what I have to say now or later. It doesn't matter to me. I plan to tell this story, and it concerns your father."
Something in the tone of Gayla's voice stopped Rosellen from leaving. Gayla reached over to the chest by her bed and picked up a rolled cigarette from a stack of about fifteen.
The sulfur scent of the lit match floated past Rosellen as Gayla settled back against her pillows and took a deep draw on the cigarette before exhaling. Rosellen had smoked off and on since she was about thirteen, but that was one of the many things she'd given up in order to be a more respectable citizen of the town.
"You should remember everything clearly, Cason. You were thirteen or fourteen years old, but, Rosellen, you were only six at the time."
"Get to the point. I don't have all day," Rosellen said.
Gayla smiled smugly at Rosellen, then turned to Cason. "Your father was innocent, Cason. He had nothing to do with the bank robbery that happened fifteen years ago or with the murder of the bank teller."
Rosellen saw the man beside her tense. His breathing became, shallow, but his expression never changed. Gayla had his attention.
"What the hell do you know that I don't?" he demanded quietly.
Gayla breathed the smoke deep into her lungs. "The whole story."
"What does any of this have to do with me?"
Gayla turned a serious face to Rosellen. "Your father was the bank robber -- and the killer."
Rosellen gasped in outrage. How dare this woman tell such a despicable lie? She wanted to jump on the bed and wrestle Gayla to the floor as if the woman were one of her brothers and force her to take back those damning words.
But Rosellen suppressed the urge. For the past year she'd been trying hard to redeem herself. She'd been doing a good job of not settling her differences by cussing or fighting.
"That's a damn lie," she said immediately breaking her vow to stop cussing. "I don't care if you are sick and my elder. I won't allow you to say such things about my father."
"It's God's truth. I swear it is." Gayla stubbed out the cigarette. "Your father admitted to me his involvement in the robbery years ago. He told me that he killed the bank teller too. Frank Murdock was an unexpected scapegoat."
Rosellen shook with fury, clenching her hands so tight her short nails dug into her palms. "You're lying. I don't know why, but I know you are."
"No." Gayla shook her head firmly. "I've lied in my time and been justified in doing it but this time I'm telling the truth."
"If you've known this for years, why haven't you told anyone before now?" Cason demanded.
"How could I? I don't know if I would have had the courage to expose Henry while he was alive. He was the sheriff. No telling what he would have done to me. And I didn't know where you were. You'd vanished a long time before Henry admitted to me what he'd done. But ...
"Über diesen Titel" kann sich auf eine andere Ausgabe dieses Titels beziehen.
---
Bibliografische Details
Titel: Hellion
Verlag: Pocket, US
Erscheinungsdatum: 1998
Einband: Paperback
Zustand: Very Good
Zahlungsarten
Zahlungsarten, die dieser Verkäufer akzeptiert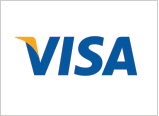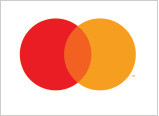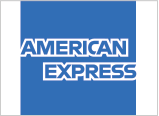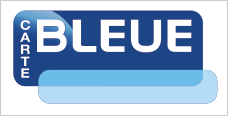 Money Order
Bar
PayPal
---
AbeBooks Verkäufer seit 31. Dezember 1996
Verkäuferbewertung


Heritage Bookseller
AbeBooks Mitglied seit 1996
---
Geschäftsbedingungen:
Robinson Street Books, 184 Robinson Street, Binghamton, NY 13904
Email: info@robinsonstreetbooks.com Phone: 607-217-4328 Within USA: 800-
572-4416 Contact: Rhett Moran
All books are guaranteed to be as described. Books are returnable within 2
weeks. Please notify us before returning a book. All items are offered
subject
to prior sale. ALL AUTOGRAPHS ARE GUARANTEED AUTHENTIC, and if found
otherwise, may be returned by original purchaser, for full refund without
time limit. We accept ALL MAJOR CRE...
[
Mehr Information
]
Versandinformationen:
Shipping: Media Mail Shipping: $4.49 first book, $1.00 each other. Priority
$7.50 first book $3.00 each other. Some books and sets added postage required.
Anbieterinformationen: Our offices and warehouse are located in Binghamton NY. All of our available books are on-line. We are not open to the public. Local buyers may make appointment to pick up items at our warehouse.