Hard Evidence: A CAT MARSALA MYSTERY (Cat Marsala Mysteries)
Gebraucht
Zustand Very Good
Hardcover
Verkäufer
Robinson Street Books, IOBA
(Binghamton, NY, USA)
Anzahl:

1
0684833549 Very good. Clean text. Email for further information. Quality, Value, Experience. Media Shipped in New Boxes. For further information or scans please call or email. Buchnummer des Verkäufers BINGX83312705
Über diesen Titel:
Inhaltsangabe:
It starts with a soup bone.
Chicago freelance journalist Cat Marsala, relaxing at home after a long week's work reporting on the city's best restaurants, looks forward to a quiet evening with her semi-significant other, Dr. Sam Davidian; her parrot, Long John Silver; and her temporary houseguest, a Dalmatian named Dapper. As a special treat, Cat buys Dapper his very own soup bone at Chicago's most elegant and exotic food emporium, Spenser and Angelotti.
The Dalmatian is delighted with his bone, but his euphoria is short-lived when Sam, a trauma surgeon, snatches the bone away. One close look tells Sam that he and Cat will not enjoy the romantic evening they'd planned.
The bone is human, probably part of a large male's leg, which suggests two immediate problems: a murder may have occurred at the Spenser and Angelotti store and a potential health hazard may exist in the store's butcher shop and meat cases. Cat's purchase was packaged in plastic, tucked in next to the beef, lamb, and pork. How much meat has been contaminated? How many other customers will face similar surprises?
Cat gets on the phone to her longtime friend, Chicago's chief of detectives, Harold McCoo, who with the mayor, the medical examiner, and other officials, agrees to a deal. The store will do a five-times-your-money-back recall on its meat, and Cat and the cops will have twenty-four hours to find a killer before the story goes public and Spenser and Angelotti's reputation is trashed.
Co-owner Bruno Angelotti, desperate to preserve his beloved store's reputation, brings in Cat to work undercover in catering. If she has a good reason to be in the store, she can ask questions more easily and observe the employees in unguarded moments. Is one of them a killer? When Cat's car windshield is broken as a warning, it's clear that somebody, at least, does not want Cat nosing around Spenser and Angelotti. And that's only the beginning in a dangerous case that takes Cat and the reader deep inside the intriguing worlds of specialty foods and funeral homes. Somebody will stop at nothing, even another murder, to obscure the evidence of one of the most bizarre crimes Cat has ever encountered.
With all the ingredients that have made Barbara D'Amato's mysteries such favorites -- the puzzle, the research, the ensemble characters, the rich Chicago setting, the police detail -- Hard Evidence is powerful, page-turning entertainment from one of the very best of contemporary crime writers.
Auszug. © Nachdruck mit Genehmigung. Alle Rechte vorbehalten.:
Chapter One
From Notes on Food by Bruno Angelotti: "Osso buco is a specialty of Milan, in Lombardy, the northernmost part of Italy, where you find beautiful, serene Lake Como. The origins of osso buco are lost in the very distant past, but it can be traced as far back as the twelfth century in very much its present form."
I settled back on my secondhand sofa with a glass of wine and a feeling of utter peace. There's nothing more satisfying than putting in a day of hard work, in this case a morning of solid interviews for an article I was writing, interviews that wouldn't have to be done over again, and an afternoon of serious cooking. And then really kicking back with good company.
Sam felt the same, to judge by his body language. He was relaxed deep into the sofa as if dropped there, long legs sticking out, one big foot pointing north, the other south. Sam is a sweetheart. Very easygoing and accepting, he's a kind of Jimmy Stewart type, without quite so much aw-shucks. Maybe a kind of Nicolas Cage type -- the Jimmy Stewart of the end of the twentieth century.
It's rare for Sam's schedule to coincide with mine. We've been semi-significant others for a year now, and if we've been able to spend seven whole days together or fifteen evenings, I'd like to know when.
He had just been in Atlanta at a conference on trauma surgery that had granted him four days' leave from the hospital but actually required only three away from Chicago. I had just finished a major article on the best restaurants in Chicago and was now "collecting quotes." The finishing touches. What you might call the garnish, the parsley and lemon wedge.
So he was spending the afternoon and evening at my apartment. This was better than nice. Onion soup simmered slowly on the stove. In the oven lasagna with meat sauce bubbled and roiled. You need five cheeses to make a perfect lasagna -- mozzarella and Scamorze for the stringy layers, ricotta for the creamy layers, and Parmesan and Romano mezzo-mezzo for the top. And don't let anybody tell you different.
"I found some beautiful smoked salmon, too," I said to Sam. "Are you ready for your appetizer?"
"I think I could force myself."
All my ingredients had been purchased at Spenser and Angelotti, Chicago's biggest and best purveyor of foodstuffs. It's not just a grocery, it's a deli. It's not just a deli, it's a meat and fish market. It's not just a meat and fish market, it's a caterer. It's not just a caterer, it's an herb consultant. A wine shop. A greengrocers. Spenser and Angelotti is a Chicago resource. I had done an article on the store six months earlier, and from the minute I walked in, I didn't want to leave.
The lovely salmon I now brought to Sam had been suggested by Bruno Angelotti himself. "Fine salmon. It's Norwegian, about a third less costly than Scottish, but every bit as good, in its own way. Very delicate flavor," he said. "Offer capers with it."
I poured Sam a little more wine and settled back into the sofa feeling that life was good.
The only fly in the ointment chose that moment to come ambling in. My best friend, Hermione, had gone away for two days to the wedding of her brother in Cedar Rapids and I was baby-sitting her eight-month-old Dalmatian.
The dog wouldn't have been such a problem except that my roommate hated him. My roommate is an African gray parrot named Long John Silver. Long John is the senior member of the household. We think he is about forty-five years old. LJ was brought to Chicago by the captain of a New Orleans shrimp trawler, a man who retired to Chicago after decades on the Gulf of Mexico, thinking there was no water here. Imagine his surprise when he found out Lake Michigan was so big you couldn't see across it.
The captain died a few years later and left LJ to a second man, an English professor who taught at Northwestern and lived in this apartment building. The professor specialized in Shakespeare. He owned LJ for twenty years. When the prof left Chicago, he left me the bird, so now I have a Shakespeare-quoting parrot.
LJ hates pets. To LJ pets are dirty, furry things with four feet. He has two feet and is not a pet. If not exactly human, he's better than human.
LJ had been scolding Dapper all day. Occasionally, when he thought I wasn't watching, he would dive-bomb Dapper, giving his ears a little tweak with his claws, and then fly up to sit on a curtain rod, saying, "Out, out damned spot."
"I felt so sorry for Dapper," I said to Sam, "that I bought him something."
"Why, is one of his ears going bald?"
"Oh, no! Hermione will be devastated. LJ! If you don't stop, you're going in your cage!"
He stared at me and said, "Braaaaaaaak!"
"Dapper, let me get your surprise."
Dapper opened his big brown eyes, lolled a long pink tongue that resembled Canadian bacon, and said nothing. LJ fixed a scornful left eye on Dapper, then turned his head a hundred and eighty degrees to the right eye and fixed that one on Dapper. You could see him think, "Can't fly. Can't even talk. Useless."
I brought in the treat. "Look at this, Dapper! Bought you a treat at Spenser and Angelotti," I said, proud of myself.
"Mmmm. Look at that, Dapper," Sam said helpfully.
"Big soup bone, Dapper, just for you. Good boy."
I set the beautiful big end-bone down on the wooden floor. It didn't have enough fat on it to mess up the floor much, but I don't have rugs anyway, because of LJ. I guess you'd say mine was a wildlife-centered home.
Dapper bounded to the bone. His eyes said, "For me?" but he didn't wait for an answer. He placed a paw on either side of the wonderful thing, grabbed it in his teeth, and sank down blissfully, surrounding the bone. No predators were going to get it away from him.
I relaxed back onto the sofa.
"Just a minute," Sam said.
"Just a minute what?"
"Let me see that."
He got up and went to the bone. He said, "Will Dapper bite me?"
"If you take the bone away? He ought to. But he probably won't. Dapper is a big pussycat. Pardon the expression, Dapper."
Sam reached down. "There, there, Dapper. Just a minute."
Sam snatched away the bone. Dapper sat up, shocked and sad. What was this? How could life be so cruel?
Sam held the bone, turning it in his hand.
"Um -- I hate to tell you this."
"What?"
"We've got a problem here. We're gonna have to call the police."
Copyright © 1999 by Barbara D'Amato
"Über diesen Titel" kann sich auf eine andere Ausgabe dieses Titels beziehen.
---
Bibliografische Details
Titel: Hard Evidence: A CAT MARSALA MYSTERY (Cat ...
Verlag: Scribner
Erscheinungsdatum: 1999
Einband: Hardcover
Zustand: Very Good
Zahlungsarten
Zahlungsarten, die dieser Verkäufer akzeptiert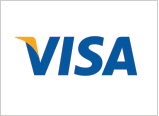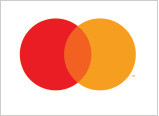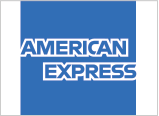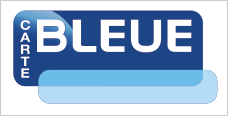 Money Order
Bar
PayPal
---
AbeBooks Verkäufer seit 31. Dezember 1996
Verkäuferbewertung


Heritage Bookseller
AbeBooks Mitglied seit 1996
---
Geschäftsbedingungen:
Robinson Street Books, 184 Robinson Street, Binghamton, NY 13904
Email: info@robinsonstreetbooks.com Phone: 607-217-4328 Within USA: 800-
572-4416 Contact: Rhett Moran
All books are guaranteed to be as described. Books are returnable within 2
weeks. Please notify us before returning a book. All items are offered
subject
to prior sale. ALL AUTOGRAPHS ARE GUARANTEED AUTHENTIC, and if found
otherwise, may be returned by original purchaser, for full refund without
time limit. We accept ALL MAJOR CRE...
[
Mehr Information
]
Versandinformationen:
Shipping: Media Mail Shipping: $4.49 first book, $1.00 each other. Priority
$7.50 first book $3.00 each other. Some books and sets added postage required.
Anbieterinformationen: Our offices and warehouse are located in Binghamton NY. All of our available books are on-line. We are not open to the public. Local buyers may make appointment to pick up items at our warehouse.