THE DREAMS OUR STUFF IS MADE OF: How Science Fiction Conquered the World.
Verlag:
Free Press, 1998., 1998
Verkäufer
Recollection Books
(SEATTLE, WA, USA)
Anzahl:

1
256 pages. 1st printing / edition. Hardcover. Notes. Index. Tough love survey, a critical work called the best book on SF ever written by John Clute (coeditor of 'The Encyclopedia of Science Fiction'). Buchnummer des Verkäufers A-176942
Über diesen Titel:
Inhaltsangabe:
From acclaimed science fiction writer Thomas M. Disch comes "The Dreams Our Stuff Is Made Of", a keenly perceptive account of the impact science fiction has had on American culture. As only a consummate insider could, Disch provides a fascinating view of this world and its inhabitants, tracing science fiction's phenomenal growth into the multibillion-dollar global entertainment industry it is today. If America is a "nation of liars", as Disch asserts in this dazzling and provocative cultural history, then science fiction is the most American of literary genres. American SF writers have seen their wishes, dreams, and lies accorded the same respect as facts. From the protoscience-fiction tales of Edgar Allen Poe, to the utopian dreams and technological nightmares of European writers H. G. Wells, Jules Verne, and J. G. Ballard, to American conservatives Robert Heinlein and Jerry Pournelle, liberals Joe Haldemann and Ursula le Guin, flakes William Burroughs and Philip K. Dick, and outright charlatans Ignatius Donnelly and various UFO "witnesses," Disch emphasizes science fiction's cultural role as both a lens and a medium for the very rapid changes driven by modern technology, highlighting its powers of prediction and prevarication.
Much more than a history of the genre, "The Dreams Our Stuff Is Made Of" is an in-depth study of its ever-growing interaction with all aspects of culture-- politics, religion, and the fabric of our daily lives-- showing how it has become a cultural battlefield while helping us to adjust to new social realities, in everything from Star Trek's model of a multicultural workplace to Reagan's Strategic Defense Initiative. Disch is full of high praise and trenchant criticism of the genre, but sees its darker expression in the appearance of suicidal and homicidal UFO cults that blur science-fiction-fueled fantasies with reality. Behind the spaceships and aliens Disch reveals the blueprints of the dizzying postmodern future we have already begun to inhabit.
Rezension: In The Dreams Our Stuff Is Made Of, Thomas Disch does for science fiction what he did for poetry in The Castle of Indolence. First, he treats it not as a playground for idle dreamers, but as a branch of serious literature with significant cultural impact. Second, he brings the perspective of a seasoned practitioner to bear in separating the wheat from the chaff.
For example, if you ever wanted to know why L. Ron Hubbard managed to start a cult but Philip K. Dick didn't, Disch is your man. Beginning with Edgar Allan Poe, Disch elaborates a vision of science fiction as one of the twentieth century's most influential manifestations of America as a culture of liars. Among the frauds are the alien abduction stories of Whitley Strieber, the sadomasochistic dominance fantasies of John Norman, and the co-opting of cyberpunk by postmodern academics and avant-gardists trying to stay hip.
Disch plays very few favorites, and when ideology gets in the way of good writing, it doesn't matter what side you're on. Subliterary feminist fantasies of matriarchial utopias get slammed just as hard as subliterary conservative militaristic wet dreams. Not even one of sci-fi's most beloved Grand Masters, Robert Heinlein, is unimpeachable; Disch correctly nails Heinlein on his consistent sexism and racism, as well as his gradual descent into solipsism. One of Heinlein's last novels, The Number of the Beast, is described as "the freakout to which [Heinlein]'s entitled as a good American, whose right to lie is protected by the Constitution."
What does Disch like? For starters: Philip K. Dick, the British New Wave as exemplified by J. G. Ballard and Michael Moorcock, and Joe Haldeman's Hugo- and Nebula-winning The Forever War, described as being "to the Vietnam War what Catch-22 was to World War II," and which he believes deserved a Pulitzer as well.
Disch may confirm your suspicions, or he may raise every last one of your hackles. But one thing this book will definitely not do is bore you.
"Über diesen Titel" kann sich auf eine andere Ausgabe dieses Titels beziehen.
---
Bibliografische Details
Titel: THE DREAMS OUR STUFF IS MADE OF: How Science...
Verlag: Free Press, 1998.
Erscheinungsdatum: 1998
Einband: Hardcover
Auflage: 1st Edition
Zahlungsarten
Zahlungsarten, die dieser Verkäufer akzeptiert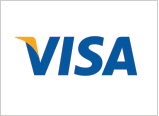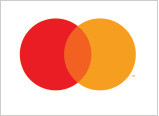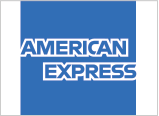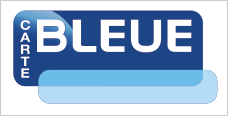 Vorauskasse
Money Order
Bar
PayPal
Bankwechsel
---
AbeBooks Verkäufer seit 16. Dezember 1997
Verkäuferbewertung

---
Geschäftsbedingungen:
Check or money order, in US funds, or Visa/MC. Washington state residents, please add 9% sales tax. Lavish dinners also considered.
Versandinformationen:
Shipping via US Post Office. Book rate is normally $4.50, Priority Air Mail $6.50. International shipping is usually Global Priority Air for $25 (most books).
Reserve by email or phone. Shipping costs are based on books weighing 2.2 LB, or 1 KG. If your book order is heavy or oversized, we may contact you to let you know extra shipping is required. All books are carefully packed.
Impressum & Info zum Verkäufer
Anbieterinformationen: Modern literature, Beat, African American, Labor, Vietnam War, The 50s & the Coldwar, Jazz & Folk music, Radicalism, Alternative/Counter cultures & anarchism are areas of special interest. 50,000+ volumes on the shelves. 21,000 titles, in 90 catalogs, listed on our online Web Site, http://www.recollectionbooks.com/ We maintain the Seattle Used Bookstore Guide online at: http://www.recollectionbooks.com/seattle.html We also maintain pages for the Beat author/artist Ted Joans & the spectacular online calendar, "The Daily Bleed". Also 100s of book-related links at http://www.recollectionbooks.com/links.html