The Continuity of Mind
Verlag:
Oxford University Press, Oxford, 2008
Gebraucht
Zustand Good
Hardcover
Verkäufer
PsychoBabel & Skoob Books
(Didcot, OXON, Vereinigtes Königreich)
Anzahl:

1
Hardcover. Marks and scores on dust jacket. Jacket leading corners, edges and spine ends are slightly worn and creased. One centimetre tear on rear upper edge of jacket. Hardcover spine ends are a little bumped. A few pages have pencil underlining. Binding is intact, contents are clean and clear. AM. Buchnummer des Verkäufers 409162
Über diesen Titel:
Inhaltsangabe:
The cognitive and neural sciences have been on the brink of a paradigm shift for over a decade. The traditional information-processing framework in psychology, with its computer metaphor of the mind, is still considered to be the mainstream approach, but dynamical-systems accounts of mental activity are now receiving a more rigorous treatment, allowing them to move beyond merely brandishing trendy buzzwords. The Continuity of Mind will help to galvanize the forces of dynamical systems theory, cognitive and computational neuroscience, connectionism, and ecological psychology that are needed to complete this paradigm shift. In The Continuity of Mind Michael Spivey lays bare the fact that comprehending a spoken sentence, understanding a visual scene, or just thinking about the day's events involves the serial coalescing of different neuronal activation patterns, i.e. a state-space trajectory that flirts with a series of point attractors. As a result, the brain cannot help but spend most of its time instantiating patterns of activity that are in between identifiable mental states rather than in them. When this scenario is combined with the fact that most cognitive processes are richly embedded in their environmental context in real time, the state space (in which brief visitations of attractor basins are your thoughts) suddenly encompasses not just neuronal dimensions, but extends to biomechanical and environmental dimensions as well. As a result, your moment-by-moment experience of the world around you, even right now, can be described as a continuous trajectory through a high-dimensional state space that is comprised of diverse mental states. Spivey has arranged The Continuity of Mind to present a systematic overview of how perception, cognition, and action are partially overlapping segments of one continuous mental flow, rather than three distinct mental systems. The initial chapters provide empirical demonstrations of the grey areas in mental activity that happen in between discretely labeled mental events, as well as geometric visualizations of attractors in state space that make the dynamical-systems framework seem less mathematically abstract. The middle chapters present scores of behavioural and neurophysiological studies that portray the continuous temporal dynamics inherent in categorisation, language comprehension, visual perception, as well as attention, action, and reasoning. The final chapters conclude with discussions of what the mind itself must look like if its activity is continuous in time and its contents are distributed in state space.
Rezension: "The Continuity of Mind is a compelling introduction to the dynamical systems approach to cognition that provides the most readable treatment of this work I have seen. Whether you agree that dynamical systems are the future of cognitive science or not, you cannot ignore the arguments that Spivey puts forward in this book." --Arthur B. Markman, Professor of Psychology and Marketing, University of Texas"In The Continuity of Mind, Michael Spivey presents a bold new vision for cognitive science--a vision that replaces discrete symbolic structures with continuous spaces of mental states, and proposes an inherent smoothness in the processes that move thoughts along the pathways of the mind. With a keen sense of history, a twinkle in his eye, and a clear focus on the challenges ahead, Spivey takes us on a fascinating voyage of exploration in this new, continuous, and dynamically changing world. We examine new tools for exploring the continuity of thought. We visit the rusty relics of discrete forms of theorizing and explore how what is good in them may be revived in theories framed in a more continuous vein. It is an important voyage for anyone interested in the mind, whether from a computational, philosophical, psychological, or neural perspective. All Aboard!" --Jay McClelland, Professor of Psychology, Stanford University"This is required reading for all Cognitive Scientists, young and old. Regardless of how far along the path to 'continuity Psychology' you have traveled, Spivey challenges you to get out of your current attractor basin and continue your journey through theoretical state space." --Ken McRae, Professor of Psychology, University of Western Ontario"In this fascinating book, Spivey challenges the long-standing practice of focusing on behavior as a sequence of perception, cognition, and action based on discrete stimulus-response events...An invaluable resource for those interested in psychology, cognitive neuroscience, computer science, philosophy, and related fields, this volume will serve both the present and the next generation of cognitive scientists."--Choice
"Über diesen Titel" kann sich auf eine andere Ausgabe dieses Titels beziehen.
---
Bibliografische Details
Titel: The Continuity of Mind
Verlag: Oxford University Press, Oxford
Erscheinungsdatum: 2008
Einband: Hardcover
Zustand: Good
Zustand des Schutzumschlags: Good
Art des Buches: Used
Zahlungsarten
Zahlungsarten, die dieser Verkäufer akzeptiert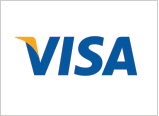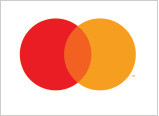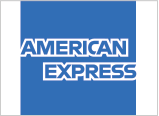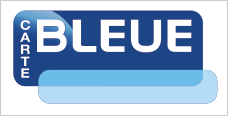 PayPal
Bankwechsel
Banküberweisung
---
Verkäufer PsychoBabel & Skoob Books
Adresse:
Didcot, OXON, Vereinigtes Königreich
AbeBooks Verkäufer seit 6. Oktober 2003
Verkäuferbewertung

---
Geschäftsbedingungen:
To pay by PayPal, just paste this link into your browser: paypal.me/PsychoBabelSkoob PsychoBabel Books in Oxfordshire and Skoob Books in London (Russell Square Tube) are solely owned by Chris Edwards, 56b Jubilee Avenue, Milton Park, Abingdon Oxfordshire. OX14 4RX. Prompt dispatch on clearance of payment. If any doubt about condition of book in addition to that described please e-mail or call. PsychoBabel & Skoob Books 56b Jubilee Avenue, Milton Park Abingdon, Oxfordshire OX14 4RX Telephone 0123...
[
Mehr Information
]
Versandinformationen:
We post every weekday! All shipping quotes are based on fast efficient service with the best possible packaging.
Standard charge is based on average weight of books - about 0.9Kg. Heavy items (over 1.5Kg) may require extra postage depending on destination. We'll e-mail you if necessary.
Anbieterinformationen: To pay by PayPal, just paste this link into your browser: paypal.me/PsychoBabelSkoob PsychoBabel Books in Oxfordshire and Skoob Books in London (Russell Square Tube)are run and owned by Chris Edwards operating as a sole trader. We have bought all our books and take great care with the storage and listing of each one. As well as over 107,000 listings we have nearly 100,000 in our London shop and probably five times as many awaiting attention in the warehouse. We have been selling with a five-star rating continuously sine 2003 on AbeBooks. PsychoBabel and Skoob buy from private individuals and prestigious libraries. We are NOT 'barcoders' but dedicated book lovers, offering an excellent service. We enjoy receiving phone calls and we handle each order individually. We dispatch our orders daily and accommodate customers all over the world. Our wonderful packaging is not charged for. Please email or call with any queries or requests for photos.