The Complete Trout and Salmon Fisherman.
Verlag:
London/ Vancouver, David & Charles, 1978
Verkäufer
The Time Traveller's Bookshop Ltd.
(Skibbereen, CORK, Irland)
Anzahl:

1
21.8cm x 15.2cm. 192 pages. Original Hardcover with original illustrated dustjacket. In protective Mylar. Very good condition with only minor signs of external wear. Includes for example the following chapters: The Shasta-Steelhead Story- 'Rags' Locke/ What Makes a Dry-Fly Fisherman?- Dermot Wilson/ The Slob Trout- RN Stewart/ Where Skues 'found' the Nymph- Gordon Mackie/ When Entomology Does Count/ Enigmas of the Lure- Richard Walker/ The Nymph in Stillwater- Conrad Voss Bark/ Limitations of Purism in Fly Fishing- Ian Niall/ Trout Vision and the Fly Fisher- George Beall/ The Take of Lake Trout- Conrad Voss Bark/ The Deep Nymph on Big Reservoirs- Brian Clarke/ Keep on the Move- Pat Gage/ Rise-Forms of Trout- Conrad Voss Bark/ The Deep Nymph on Big Reservoirs- Crian Clarke/ Evenings on the Lakes- Derek Bradbury/ Guest on the Water- Frank Morris/ Times When it Pays Not to Drift- Richard Walker/ Sedges Round the Edges- John Poole/ A Last Day to Remember- Tom Atkinson/ Salmon the Leaper- A F Magri MacMahon/ The Opening Day- Kenneth Dawson/ My First Fish- Philip Nathan/ When Salmon Cease to Feed-Graeme Harris/ Find a Taking Fish- Alastair Perry/ The Height of the Water Must be Right- Arthur Oglesby/ How Temperature Affects Fishing- GPR Balfour-Kinnear/ What Does a Salmon See?- Robin Elles/ Salmon on the Fast Fly- William Brown/ Piping in the Salmon- J.F. Todhunter/ The Puzzle of the Sea-Trout's Feeding- Graeme Harris/ The Unpredictable Fish- David Barr/ Fishing by Night- RN Stewart/ Their Various Moods- FW Holiday/ Types of Takes- James Fyfe/ Large Flies or Small?- Barry Lloyd/ Some Thoughts on the Mayfly- Frank Sawyer/ The Black Gnat- CF Walker/ Realism in the Nymph- Donald Overfield/ Flies that Kelson Gave Us- Viscount Thurso/ My Midge Pattern has Killed Quality Fish- John Goddard/ My Dressing for the Midge Pupa- Richard Walker/ The Damsel and the Dragon- Taff Price/ Those Other Flies- Mark Bevan/ The Origin of the Muddler Minnow- John Veniard/ New Ways with Salmon Flies/ Dry-Fly Conversions- Geoffrey Bucknall/ Just a little Bit of Red- Stanley Woodrow etc. 'Trout and Salmon' is the only magazine in Britain devoted exclusively to the sport of game fishing with rod and line for salmon, sea-trout and trout, and since it was founded in July 1955 it has achieved a wide readership among all serious game anglers- not only in Great Britain but in many other parts of the world- who are eager to improve and develop their skills as fly fishermen. This selection of articles from the first twenty-one years of 'Trout and Salmon' contains a wealth of information: the ways to fish under every conceivable type of water and weather; the tackle best suited to a variety of needs, the flies likely to bring the best results whether on still or running water. These are subjects vitals to all game fishermena dn are among those discussed in these articles. Buchnummer des Verkäufers 41975AB
---
Bibliografische Details
Titel: The Complete Trout and Salmon Fisherman.
Verlag: London/ Vancouver, David & Charles
Erscheinungsdatum: 1978
Zahlungsarten
Zahlungsarten, die dieser Verkäufer akzeptiert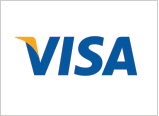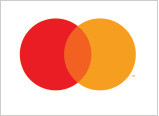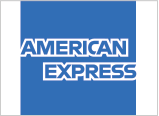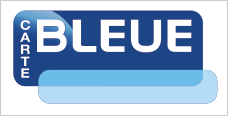 PayPal
Rechnung
Banküberweisung
---
AbeBooks Verkäufer seit 27. Mai 2008
Verkäuferbewertung

---
Geschäftsbedingungen:
All items offered are subject to prior sale. Prices are quoted in Euro. Deliveries are made at purchaser's expense and risk. The invoice amount is payable on receipt without delay and deduction. The books remain our property until the full amount has been paid. All disputes which may arise are subject to Irish law. Cork will be the place of jurisdiction. From customers unknown to us we request payment in advance. You may choose creditcardpayment via the secure abebooks-payment-option.
Versandinformationen:
Right of Withdrawal ¿ Return Policy
You have the right to withdraw from your online purchase (by phone or mail order) within 14 days.
This period expires 14 days after the day you received your goods. However, if this period expires on a non-working day, your deadline is extended till the next working day. You can choose to withdraw from your order for any reason within this timeframe - even if you simply changed your mind. To exercise your right of withdrawal, you must unequivocally inform The Time Traveller¿s Bookshop of your decision to withdraw from the purchase. You can do this, for example, by adding a written statement to the goods that you are returning by post, by calling us or sending and e-mail. It is not enough to just send the goods back. If needed, please ask for a model withdrawal form and we will send it to you immediately per email. The Time Traveller¿s Bookshop will give you a refund within 14 days from receipt of your withdrawal notification, but we can delay refunding our customers if we have not received the goods back or evidence that you have sent them back. This refund will also include any shipping charges you paid when you made your purchase. However, we may charge you additional delivery costs if you specifically requested non-standard (express) delivery. You will have to pay the costs of returning the goods to The Time Traveller¿s Bookshop.
The customer has to bear the cost of sending the goods back during the 14 day- period.
Anbieterinformationen: Specialized in collections of rare and scientific books - Smaller collections of literature, arts Rare Books on Philosophy, History, Irish History, Travel, Original Manuscripts, Signed Books etc. etc.