Brooke (Orphans Miniseries, Book 3)
Gebraucht
Zustand Very Good
Mass Market Paperback
Verkäufer
Robinson Street Books, IOBA
(Binghamton, NY, USA)
Anzahl:

1
0671020323 Very good. Used book. Quality, Value, Experience. Media Shipped in New Boxes. For further information or scans please call or email. Buchnummer des Verkäufers BING7213438
Über diesen Titel:
Inhaltsangabe:
All she wanted was a mother's warm embrace....
Brooke was an orphan, abandoned long ago by a mother she barely knew. And though her new family seemed to offer the promise of a new beginning, a dark voice in her heart told her that she was now more alone than ever...
Auszug. © Nachdruck mit Genehmigung. Alle Rechte vorbehalten.:
Chapter 1: A Whole New Ball Game
In my most secret dreams, the sort you keep buried under your pillow and hope to find waiting in the darkness for you as soon as you close your eyes, I saw my real mother coming to the orphanage, and she was nothing like the Thompsons. I don't mean to say that my mother wasn't beautiful, too, wasn't just as beautiful as Pamela, because she was. And in my dream she never looked any older than Pamela, either.
The mother in my dreams really had my color hair and my eyes. She was, I suppose, what I thought I would look like when I grew up. She was beautiful inside and out and was especially good at making people smile. The moment sad people saw her, they forgot their unhappiness. With my mother beside me, I, too, would forget what it was like to be unhappy.
In my dream, she always picked me out from the other orphans immediately, and when I looked at her standing there in the doorway, I knew instantly who she was. She held her arms open, and I ran to them. She covered my face with kisses and mumbled a string of apologies. I didn't care about apologies. I was too happy.
"I'll just be a few minutes," she would tell me and go into the administrative offices to sign all the papers. Before I knew it, I would be walking out of the orphanage, holding her hand, getting into her car, and driving off with her to start my new life. We would have so much to say, so many things to catch up on, that both of us would babble incessantly right up to the moment she put me to bed with a kiss and a promise to be there for me always.
Of course, it was just a dream, and she never came. I never talked about her, nor did I ever ask anyone at the orphanage any questions about her. All I knew was she had left me because she was too young to take care of me, but in the deepest places in my heart, I couldn't help but harbor the hope that she had always planned to come back for me when she was old enough to take care of me. Surely, she woke many nights as I did and lay there wondering about me, wondering what I looked like, if I was lonely or afraid.
We orphans didn't go to very many places other than to school, but once in a while there was a school field trip to New York City to go to a museum, an exhibition, or a show. Whenever we entered the city, I pressed my face to the bus window and studied the people who hurried up and down the sidewalks, hoping to catch sight of a young woman who could be my mother. I knew I had as much chance of doing that as I had of winning the lottery, but it was a secret wish, and after all, wishes and dreams were really what nourished us orphans the most. Without them, we would truly be the lost and forgotten.
I can't say I ever even imagined a couple like Pamela and Peter Thompson would want to become my foster parents and then adopt me and make me part of their family forever. People as rich and as important as they were had other ways to get children than coming to an ordinary orphanage like this. Surely, they didn't go searching themselves. They had someone to do that sort of thing for them.
So I did feel as if I had won the lottery that day, the day I left the orphanage with them. I was wearing a pair of jeans, sneakers, and a New York Yankees T-shirt. I had traded a Party of Five poster for it. Pamela saw what the rest of my wardrobe was like and told Peter, "Just leave it. Leave everything from her past behind, Peter."
I didn't know what to say. I didn't have many important possessions. In fact, the only one that was important to me was a faded pink ribbon that I was supposedly wearing the day my mother left me. I managed to shove it into the pocket of my jeans.
"Our first stop," Pamela told me, "is going to be Bloomingdale's."
Peter brought his Rolls-Royce up to the front of the orphanage, and though I had heard of them, I had never actually seen one of them before. It looked gold-plated. I was too awestruck to ask if it was real gold. The interior smelled brand-new, and the leather felt so soft, I couldn't imagine what it must have cost. Some of the other kids were gazing out the windows, their faces pressed to the glass. They looked as if they were trapped in a fishbowl. I waved and then got in. When we drove away, it did feel as if I was being swept away on a magic carpet.
I didn't think Pamela literally meant we'd be going straight to Bloomingdale's, but that is exactly where Peter drove us. Everyone knew Pamela at the department store. As soon as we stepped onto the juniors floor, the salesgirls came rushing toward us like sharks. Pamela rattled off requests with a wave of her hand and paraded down the aisles pointing at this and that. We were there trying on clothes for hours.
As I tried on different outfits, blouses, skirts, jackets, even hats, Pamela and Peter sat like members of an audience at a fashion show. I had never tried on so many different articles of clothing, much less seen them. Pamela was just as concerned about how I wore the clothes as she was about how they fit. Soon I did feel as if I were modeling.
"Slowly, Brooke, walk slowly. Keep your head high and your shoulders back. Don't forget your good posture now, now that you're wearing clothes that can enhance your appearance. When you turn, just pause for a moment. That's it. You're wearing that skirt too high in the waist." She laughed. "You act like you hardly ever wear a skirt."
"I hardly do," I said. "I'm more comfortable in jeans."
"Jeans. That's ridiculous. There are no feminine lines in jeans. I didn't know the hems were that high this year, Millie," she said to the salesgirl helping me.
"Oh, yes, Mrs. Thompson. These are the latest fashions."
"The latest fashions? Hardly," Pamela said. "For the latest fashions, you would have to go to Paris. Whatever we have in our stores now is already months behind. Don't hold your arms like that, Brooke. You look too stiff. You look," she said, laughing, "like you're about to catch a baseball. Doesn't she, Peter?"
"Yes," he said, laughing along.
She actually got up to show me how to walk, to hold my arms, to turn and hold my head. Why was it so important to know all that when I was trying on clothes? I wondered. She anticipated the question.
"We really can't tell how good these garments will look on you unless you wear them correctly, Brooke. Posture and poise, the two sisters of style, will help you make anything you wear look special, understand?"
I nodded, and she smiled.
"You've been so good, I think you deserve something special. Doesn't she, Peter?"
"I was thinking the same thing, Pamela. What would you suggest?"
"She needs a good watch for that precious little wrist. I was thinking one of those new Cartier watches I spotted on the way into the store."
"You're absolutely right. As usual," Peter said with a laugh.
When I saw the price of what Pamela called a good watch, I couldn't speak. The salesman took it out and put it on my wrist. It felt hot. I was terrified of breaking or losing it. The diamonds glittered in the face.
"It just needs a little adjustment in the band to fit her," Pamela said, holding my hand higher so Peter could see the watch on my wrist.
He nodded. "Looks good on her," he said.
"It's so much money," I whispered. If Pamela heard me, she chose to pretend she hadn't.
"We'll take it," Peter said quickly.
What was Christmas going to be like? I wondered. I was actually dizzy from being swept along on a buying rampage that took no note of cost. How rich were my new parents?
I couldn't believe my eyes when I saw the house Pamela and Peter called home. It wasn't a house; it was a mansion, like Tara in Gone with the Wind, or maybe like the White House. It was taller and wider than the orphanage, with tall columns and what looked like marble front steps that led to a marble portico. There was a s
"Über diesen Titel" kann sich auf eine andere Ausgabe dieses Titels beziehen.
---
Bibliografische Details
Titel: Brooke (Orphans Miniseries, Book 3)
Verlag: Pocket
Erscheinungsdatum: 1998
Einband: Mass Market Paperback
Zustand: Very Good
Zahlungsarten
Zahlungsarten, die dieser Verkäufer akzeptiert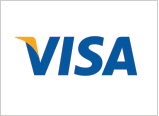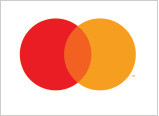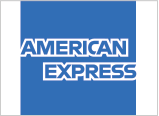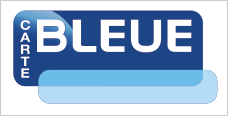 Money Order
Bar
PayPal
---
AbeBooks Verkäufer seit 31. Dezember 1996
Verkäuferbewertung


Heritage Bookseller
AbeBooks Mitglied seit 1996
---
Geschäftsbedingungen:
Robinson Street Books, 184 Robinson Street, Binghamton, NY 13904
Email: info@robinsonstreetbooks.com Phone: 607-217-4328 Within USA: 800-
572-4416 Contact: Rhett Moran
All books are guaranteed to be as described. Books are returnable within 2
weeks. Please notify us before returning a book. All items are offered
subject
to prior sale. ALL AUTOGRAPHS ARE GUARANTEED AUTHENTIC, and if found
otherwise, may be returned by original purchaser, for full refund without
time limit. We accept ALL MAJOR CRE...
[
Mehr Information
]
Versandinformationen:
Shipping: Media Mail Shipping: $4.49 first book, $1.00 each other. Priority
$7.50 first book $3.00 each other. Some books and sets added postage required.
Anbieterinformationen: Our offices and warehouse are located in Binghamton NY. All of our available books are on-line. We are not open to the public. Local buyers may make appointment to pick up items at our warehouse.