Border Country (1st ed hardback with CD)
Verlag:
Belfast Exposed, 2007
Gebraucht
Zustand Near Fine
Hardcover
Verkäufer
84 CHARING CROSS Free Shipping
(Stevenage, HERTS, Vereinigtes Königreich)
Anzahl:

1
Nr Fine 1st ed hardback with CD to rear, light rear corner scuff only, else fine, lovely volume. Sent Airmail at no extra cost; Worldwide Shipping IMMEDIATE 1ST CLASS/AIRMAIL DISPATCH Quantity Available: 1. Shipped Weight: Under 1 kilogram. Category: Photography; ISBN/EAN: 9780952421795. Pictures of this item not already displayed here available upon request. Inventory No: 057019. Buchnummer des Verkäufers 057019
Über diesen Titel:
Inhaltsangabe:
Melanie Friend spent four years making a photographic document of the restrictive environments of the UK's Immigration Removal Centres. The images in the Border Country touring exhibition (further information at www.melaniefriend.com) are juxtaposed with a fragmentary soundtrack of the voices of detained asylum seekers and migrants. The book, described as 'moving and deeply topical' by Hotshoe International, includes a 75 minute audio CD of the complete exhibition soundtrack and essays by Mark Durden and Alex Hall. Friend began work on Border Country in 2003 and since then, more than 25,000 individuals per year have been held for some period in immigration detention in the UK. As a visitor she met asylum seekers and migrants in several removal centres and was given special access to record interviews with male detainees in Dover, and female detainees in Yarl's Wood. The publication includes voiced testimonies that evoke the physical and psychological experience of life in detention and provide an astute commentary on the UK's immigration system. Friend has photographed the visits' rooms in eight Immigration Removal Centres including Colnbrook and Harmondsworth (near Heathrow), Tinsley House (near Gatwick), Haslar (near Portsmouth) and Dover. Friend also obtained permission to photograph landscapes: the recreation areas at Lindholme (near Doncaster) complete with outsize chess set and artificial duck pond; the sterile areas at Colnbrook; and the Napoleonic moat which surrounds the removal centre at Dover. Gordon MacDonald, Editor of Photoworks, says 'Border Country is a fascinating view into a hidden world not afforded us by the media. Friend has battled bureaucracy to make a work which is artistically accomplished as well as being politically and emotionally charged.' In his essay for the publication Border Country, Mark Durden, Professor of Photography at Newport School of Art, Media and Design (University of Wales) comments, 'In Border Country, Friend gives us the voices of people without any home or belonging, trapped within an inhumane system they cannot fully understand. The act of listening to those caught waiting, uncertain of their future deportation or asylum breaks the silence and invisibility surrounding these centres and those who are kept inside.' Border Country was selected as one of the ten best works submitted for the European Central Bank Annual Photography Award 2008 Europe competition.
Rezension: 'Border Country is a fascinating view into a hidden world not afforded us by the media. Friend has battled bureaucracy to make a work which is artistically accomplished as well as being politically and emotionally charged.' --Gordon MacDonald, Editor, Photoworks

Melanie Friend spent four years listening to the quiet voices of detainees in the UK's immigration detention centres, so that Border Country could give them a voice. For anyone who has ever been or ever known an asylum seeker...Border Country... is like opening the door of a freezer. ... clinically exact images lead you into the icy mansions of the 'detention estate': the UK's network of locked and guarded Immigration Removal Centres which confine several thousand human beings for weeks, months or (in some case) years at a time. Each room shows a different system of surveillance... the blue and red seats in Harmondsworth near Heathrow - blue for visitors, red for the detainee, no crossing, no giving food, no writing anything down - I remember the spacelock any visitor has to enter, the triple fingerprinting, the endless waits and occasional no-shows, the ranks of righteously aggressive immigration officer...each picture is really a waiting room ushering you inside, step by painful step. .... Sit, and listen to the quiet voices of detainees whom the artist Melanie Friend has spent four years hearing. 'I've tried to kill myself lots of times,' says Francis, who is Liberian. 'I tried to escape but it's too hard. In Dover I've seen many people break their leg, break their hand, trying to get over the wall.' Francis went on hunger strike twice; he was released after four years but only to destitution in Croydon and forbidden to work. They show us their countries. Afsham from Pakistan, accused of adultery when she fled her violent husband alone....Mohammed, Bangladesh: 'If your party is out of power you cannot live there, they kill you.' Anglophile teacher Hamlaoui, Algeria: 'The army throw people into fields from helicopters...Above all, the detainees show us ourselves. ' ...using sound is hugely important for Border Country' comments Friend, 'literally giving voice to the detainees so that their experiences and opinions breakthrough the cool facade of the state presented in the images...The voice penetrates our psyche perhaps more powerfully than an image can.' --Amanda Sebesteyn, Red Pepper, Apr/May 2008

Contemporary media representations of migrants tend towards one of two extremes. Migrants are either represented as a threatening force (they are a drain on our resources, they push up crime rates, they are terrorists) or as helpless victims (trafficked women and children, refugees fleeing genocide, traumatised asylum seekers). Melanie Friend's photographs steer away from these clichéd representations. Instead of focusing on migrants, Friend draws attention to the ways that Britain as a society treats asylum-seekers and other migrants who are deemed to be in the country illegally. Her photographs are of Immigration Removal Centres (IRC) in Dover, Harmondsworth, Campsfield, Tinsley House, Colnbrook, Yarl s Wood, Haslar and, Lindholme. There are no people in the photographs. The absence of people in these photographs indicates the key way in which the rooms portrayed here differ from the waiting spaces which are familiar to us. These are Removal Centres. They exist to remove people from public view...They stop being people who inhabit the same life world as us. Instead they become impersonal categories: asylum seekers, illegal immigrants, undesirable aliens. Things we read about in newspapers, or hear about on the telly. The photographs of the external areas show us that these, euphemistically named Immigration Removal Centres, are prisons. The perimeter fence at Lindholme IRC, the waiting paddy wagons at Colnbrook IRC, the moat at Dover IRC all suggest incarceration. The perimeter fence at Lindholme is an echo of the more extensive national border which separates us from them . The purpose of these removal centres, and the laws they exist to enforce, is to draw a line between us, as citizens, and them, as strangers. As citizens we have rights. We wait in the doctor s surgery, but we get treatment. We wait in the passport office, but we are permitted to travel. We wait at the Inland Revenue, but we pay taxes and contribute to the general welfare of society. As citizens we can expect something back for the contribution which we make. As strangers they have no responsibilities and they are granted few rights. They are not free to sell their labour power and they are not free to starve. Melanie Friend attempts to bridge the gap between us and them . She allows the detainees to speak for themselves. She gives them a voice through recordings of interviews she made with detainees...they have been placed onto an audio CD which is enclosed inside the back cover. Some of the things which the detainees say are surprising. Isaac O. from Nigeria tells Melanie 'Being in Dover here, I have to be happy... I don t mind remaining in this situation I am in right now, because I feel safe.' That someone incarcerated in a detention centre could say that he has to be happy seems surreal. Given the arbitrary and punitive nature of the asylum system the idea that he feels safe seems even more bizarre. Andrei reverses the roles of us and them when he says: 'When I just come to England and I heard many times from English people sorry about this , sorry about that , sorry! sorry! ... to me it seems that it is not natural to use sorry so many times... now I understand it s polite... but that means that you don t mean it. You saying sorry just because you have to say sorry not because you mean it' ...The disjuncture between the idea of everyone being given a fair chance and treatment as an impersonal statistic, which many of us experience, is highlighted by Lillian when she says that; 'I always thought at least you ll be given a fair chance... now it looks like it s a race about numbers. How many can we deport back? You re treated like a number, you re not a person anymore'. --Chris Gilligan, Culture Wars (culturewars.org.uk)
"Über diesen Titel" kann sich auf eine andere Ausgabe dieses Titels beziehen.
---
Bibliografische Details
Titel: Border Country (1st ed hardback with CD)
Verlag: Belfast Exposed
Erscheinungsdatum: 2007
Einband: Hardcover
Zustand: Near Fine
Zustand des Schutzumschlags: No Dust Jacket
Auflage: First Edition.
Zahlungsarten
Zahlungsarten, die dieser Verkäufer akzeptiert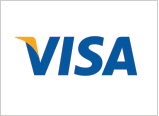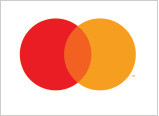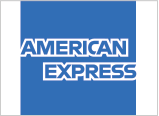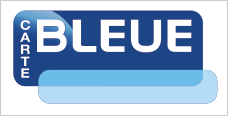 Vorauskasse
Money Order
PayPal
Bankwechsel
Banküberweisung
---
AbeBooks Verkäufer seit 17. Mai 2006
Verkäuferbewertung

---
Geschäftsbedingungen:
Company Number 07134476
VAT Number GB934011560
Business Address: 7 Angotts Mead
Stevenage, Herts
SG1 2NJ
United Kingdom
Director - Marino Guida
Email - m.guida@ntlworld.com
Phone - 07903 092702
We pride ourselves on accurate description and a very rapid turnaround of orders
and response to customer enquiries, most books ship the same working day by 1st
Class post or Airmail.
If you feel an item has been misdescribed, please contact us within 7
days of receiving it and we will do our best to reso...
[
Mehr Information
]
Versandinformationen:
Orders usually ship within 1 business day. Our free shipping policy does indeed
mean free shipping anywhere in the world, thanks for looking.
We accept Money Orders and cheques, but please ensure they are drawn in Sterling
from a UK bank please, many thanks.
Anbieterinformationen: Specializing in out of print literary rarities, with a strong presence in European literature/philosophy, and an expanding collection of out of print jazz rarities.