Bood and Fire - William and Catherine Booth and Their Salvation Army.
Verlag:
New York, Doubleday, 2000
Verkäufer
The Time Traveller's Bookshop Ltd.
(Skibbereen, CORK, Irland)
Anzahl:

1
23.4cm x 16.1cm. VIII, 471 pages. Original Hardcover with dustjacket. Excellent condition with only minor signs of external wear. Includes for example the following chapters: God's Apprentice / Forward with the Crowd / A Star in the East / Abundant Labours / A Fool for God / Not Called but Chosen / Well Structured Saints / Into Battle / The Voice of Rabble / Mobbing the Apostles / A Quick as Fire / In Modern Babylon / Light Over the Water / In Darkest England / The Devil Does His Worst / Promoted to Glory, etc. Buchnummer des Verkäufers 80996AB
Über diesen Titel:
Inhaltsangabe:
Blood and Fire is a brilliant biography of two great social and religious figures whose inheritance lives on to this day. William Booth (1829-1912) was one of the most extraordinary men of his age, a pawnbroker's clerk who would found the most successful religious movement of the nineteenth century--the Salvation Army. As a twenty-year-old, he developed the unshakable belief that God had ordained him to convert the world to Christianity. Convinced that both churches of Victorian England were ignoring the needs of the poor, he founded the East London Christian Mission. As the mission became the Salvation Army, it recruited thousands of members in battalions around the globe. Its membership is now in the hundreds of thousands in virtually every country.

Catherine, his wife, was in many ways even more exceptional. A chronic invalid and mother of eight children (within ten years), she inspired the social policy that was, and remains, an essential part of the Salvation Army's success. Catherine held ideas on social equality that were ahead of her time, and she encouraged the Army to accept "women's ministry" and give female officers authority over men. Her campaign against child prostitution resulted in the age of consent being raised from thirteen to sixteen. And it was Catherine who, even while dying of cancer, urged William to develop his plans for clearing the Victorian slums. Blood and Fire is a brilliant account of a fascinating period of social history.
Rezension: They preached in the streets of London accompanied by brass bands, appropriating the methods of ungodly popular entertainment to draw working-class sinners to righteousness. They founded soup kitchens and people's halls to feed the hungry and give them a place to congregate other than the tavern. William Booth (1829-1912) and his wife, Catherine (1829-90), outraged polite society with the establishment of their Christian Mission in 1865. Rechristened the Salvation Army in 1878, the organization challenged the smug Victorian status quo by insisting that sin sprang from unjust social conditions. British writer and Labour Party stalwart Roy Hattersley vividly conveys the political and religious context within which the Salvation Army operated without scanting the forceful (not to say peculiar) characters of its founders. William was authoritarian and self-righteous, yet he often deferred to intellectual, strong-minded Catherine, whose instinctive sympathy for the poor and belief in women's equality before God shaped their ministry. They were hardly warm people, yet their marital love was unshakable and absolute. The Salvation Army survived their autocratic leadership to flourish into the 21st century: "It is not necessary to believe in instant sanctification," writes Hattersley in a characteristically balanced summing-up, "to admire and applaud their work of social redemption." --Wendy Smith
"Über diesen Titel" kann sich auf eine andere Ausgabe dieses Titels beziehen.
---
Bibliografische Details
Titel: Bood and Fire - William and Catherine Booth ...
Verlag: New York, Doubleday
Erscheinungsdatum: 2000
Zahlungsarten
Zahlungsarten, die dieser Verkäufer akzeptiert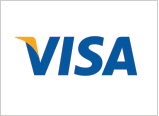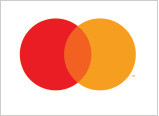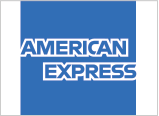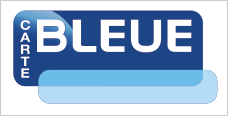 PayPal
Rechnung
Banküberweisung
---
AbeBooks Verkäufer seit 27. Mai 2008
Verkäuferbewertung

---
Geschäftsbedingungen:
All items offered are subject to prior sale. Prices are quoted in Euro. Deliveries are made at purchaser's expense and risk. The invoice amount is payable on receipt without delay and deduction. The books remain our property until the full amount has been paid. All disputes which may arise are subject to Irish law. Cork will be the place of jurisdiction. From customers unknown to us we request payment in advance. You may choose creditcardpayment via the secure abebooks-payment-option.
Versandinformationen:
Right of Withdrawal ¿ Return Policy
You have the right to withdraw from your online purchase (by phone or mail order) within 14 days.
This period expires 14 days after the day you received your goods. However, if this period expires on a non-working day, your deadline is extended till the next working day. You can choose to withdraw from your order for any reason within this timeframe - even if you simply changed your mind. To exercise your right of withdrawal, you must unequivocally inform The Time Traveller¿s Bookshop of your decision to withdraw from the purchase. You can do this, for example, by adding a written statement to the goods that you are returning by post, by calling us or sending and e-mail. It is not enough to just send the goods back. If needed, please ask for a model withdrawal form and we will send it to you immediately per email. The Time Traveller¿s Bookshop will give you a refund within 14 days from receipt of your withdrawal notification, but we can delay refunding our customers if we have not received the goods back or evidence that you have sent them back. This refund will also include any shipping charges you paid when you made your purchase. However, we may charge you additional delivery costs if you specifically requested non-standard (express) delivery. You will have to pay the costs of returning the goods to The Time Traveller¿s Bookshop.
The customer has to bear the cost of sending the goods back during the 14 day- period.
Anbieterinformationen: Specialized in collections of rare and scientific books - Smaller collections of literature, arts Rare Books on Philosophy, History, Irish History, Travel, Original Manuscripts, Signed Books etc. etc.