On Aesthetics in Science
Verlag:
The MIT Press., Cambridge, MA, U.S.A., 1979
Gebraucht
Zustand Very Good
hardcover
Verkäufer
PsychoBabel & Skoob Books
(Didcot, OXON, Vereinigtes Königreich)
Anzahl:

1
Hardcover with very slightly rubbed foot of spine. Minor discoloration of dust jacket. A few superficial scores on rear dust jacket. Pages are clean and tight throughout. Second Printing. Buchnummer des Verkäufers 278201
Über diesen Titel:
Inhaltsangabe:
There have been, in recent years, exhibitions that juxtapose abstract paintings with photographs taken through the electron microscope, and contemporary sculpture with molecular models, in order to demonstrate the closeness of modern art and the products of modern science (or the effect of nature seeming to imitate art). And parallels between Cubism and relativity, or between action painting and the indeterminate character of quantum phenomena, have been put forward as evidence of a twentieth century mentality that is embodied in both art and science.The essays included in "On Aesthetics in Science, " however, deal with the subject at a much deeper level, beyond these somewhat facile likenesses and parallels. The book is not so much concerned with the products and artifacts of science as it is with the concepts, models, and theories that make them possible. And beyond that, it is concerned with the "processes" by which individual scientists--passing their ideas and data through Poincare's irreducible "delicate sieve" of the aesthetic sensibility--create their concepts, models, and theories. Elegance, simplicity, economy, beauty, the sense of rightness, of inevitability, of perfect correspondence--these are the intuitive guides and formal goals that scientists have long recognized but have seldom explicitly articulated.Above all, the book treats aesthetics as a way of knowing, as fundamental to cognition. As the editor writes in her introduction, "The aesthetic factors in cognition--manifest in both art and science, though until recently more recognizable in art--are continuous, and broader than either.... Aesthetics is presented in this collection as a mode of cognition that focuses on forms and metaphors used in scientific conceptualizing and modeling.... Viewed as a way of knowing, aesthetics in science is concerned with the metaphorical and analogical relationship between reality and concepts, theories and models. As Cyril Smith points out, the search in science for models that illuminate nature seems to parallel certain crucial processes in art: they share a fundamental evocative quality."Aesthetic judgments in science are found to be as dependent on cultural context and personal style as they are in the arts. Thus, the book notes, although the "appreciation of elegance and economy is historically recurrent" and is certainly in accord with contemporary taste, whether conceptual or decorative, the Victorians "often preferred more complicated formulations" in their science. And while some individual scientists are guided by geometric intuitions that appeal to the visual cognitive mode (Kepler and the planetary orbits, Bohr and electron orbits), others are attracted to abstract mathematical formalisms (Newton and the universal laws of the cosmos, Heisenberg and "unvisualizable" particle of quantum mechanics). The book notes other such dualities that embody the dialectic of the scientific imagination.Just as art can be appreciated by those who did not engage in the process of its creation, so can the grandeur of the epoch-defining scientific theories. And in both cases an understanding of the appropriate aesthetics is recommended. That is why this book is for scientist and nonscientist alike--for all who would share the experience of the sudden eureka of discovery or the long evolution toward understanding.The book was developed from a course taught by the author at MIT."The essays: " Introduction, by "Judith Wechsler;" Structural Hierarchy in Science, Art, and History, by "Cyril Stanley Smith;" On Broken Symmetries, by " Philip Morrison;" Visualization Lost and Regained: The Genesis of the Quantum Theory in the Period 1913-1927, by "Arthur I. Miller;" The Mathematical Unconscious, by "Seymour A. Papert;" Darwin's "Tree of Nature" and Other Images of Wide Scope, by "Howard E. Gruber;" Rationality and Intuition, by "Geoffrey Vickers."
Rezension: "The contributors to this unusual collection of essays--two physicists, a mathematician, a metallurgist, a psychologist, and a social theorist--all agree that aesthetic judgments are crucial to science. After all, Einstein, Bohr, and other pioneers of quantum theory relied heavily on visual thinking and aesthetic intuition. Darwin's recurrent image of an 'irregularly branching tree' presaged his theory of evolution. Poincare believed that aesthetic, not logic, is the hallmark of the mathematical mind. These clearly written essays explore such topics as the importance of personal style to discovery and invention, theoretical paradigms in the evolution of science, and the productive yet generally unacknowledged role of complex images in scientific work. Illustrative examples are drawn from a wide range of sources: crystal patterns to modern architecture, the writings of Borges and Pirsig's 'Zen and the Art of Motorcycle Maintenance.' A fruitful comparison of artist and scientist."--"Publ
"Über diesen Titel" kann sich auf eine andere Ausgabe dieses Titels beziehen.
---
Bibliografische Details
Titel: On Aesthetics in Science
Verlag: The MIT Press., Cambridge, MA, U.S.A.
Erscheinungsdatum: 1979
Einband: hardcover
Zustand: Very Good
Zustand des Schutzumschlags: Good
Art des Buches: Used
Zahlungsarten
Zahlungsarten, die dieser Verkäufer akzeptiert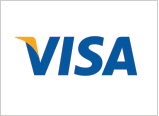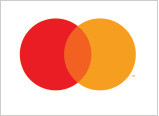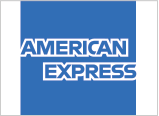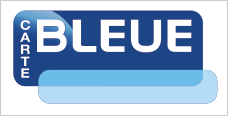 PayPal
Bankwechsel
Banküberweisung
---
Verkäufer PsychoBabel & Skoob Books
Adresse:
Didcot, OXON, Vereinigtes Königreich
AbeBooks Verkäufer seit 6. Oktober 2003
Verkäuferbewertung

---
Geschäftsbedingungen:
To pay by PayPal, just paste this link into your browser: paypal.me/PsychoBabelSkoob PsychoBabel Books in Oxfordshire and Skoob Books in London (Russell Square Tube) are solely owned by Chris Edwards, 56b Jubilee Avenue, Milton Park, Abingdon Oxfordshire. OX14 4RX. Prompt dispatch on clearance of payment. If any doubt about condition of book in addition to that described please e-mail or call. PsychoBabel & Skoob Books 56b Jubilee Avenue, Milton Park Abingdon, Oxfordshire OX14 4RX Telephone 0123...
[
Mehr Information
]
Versandinformationen:
We post every weekday! All shipping quotes are based on fast efficient service with the best possible packaging.
Standard charge is based on average weight of books - about 0.9Kg. Heavy items (over 1.5Kg) may require extra postage depending on destination. We'll e-mail you if necessary.
Anbieterinformationen: To pay by PayPal, just paste this link into your browser: paypal.me/PsychoBabelSkoob PsychoBabel Books in Oxfordshire and Skoob Books in London (Russell Square Tube)are run and owned by Chris Edwards operating as a sole trader. We have bought all our books and take great care with the storage and listing of each one. As well as over 107,000 listings we have nearly 100,000 in our London shop and probably five times as many awaiting attention in the warehouse. We have been selling with a five-star rating continuously sine 2003 on AbeBooks. PsychoBabel and Skoob buy from private individuals and prestigious libraries. We are NOT 'barcoders' but dedicated book lovers, offering an excellent service. We enjoy receiving phone calls and we handle each order individually. We dispatch our orders daily and accommodate customers all over the world. Our wonderful packaging is not charged for. Please email or call with any queries or requests for photos.